A Tights Q&A
14 June 2018
Here is our complete Tights Q&A! At UK Tights, we love tights above all things, but that's nothing new, right? Our aim is to share our love for hosiery and to solve any unanswered tights questions you may have. We have put them all together in this tights Q&A for you to read. Take your time, as we intend it to be quite long. Ready?
Q: Why Wear Tights?
A: Why not? Tights may your legs look better: longer, slimmer, with a better tone (if you're going for tan tights)… Tights protect you from climate changes: if it's cold out there, a pair of opaque tights can become life-savers; if it's warm, your legs won't touch as you walk (bye, bye, leg chafing). Tights are like makeup for your legs!
Wearing tights is a synonym of elegance. Why do you think women in the Royal family always wear hosiery? A little black dress looks more glamorous worn with black sheer tights. Can you imagine a wedding without bridal stockings? Hosiery is part of every important moment in a person's life. You may have never thought of this, but tights actually let you express the way you are. If you are an elegant person who likes dressing up in smart clothes and taking care of your body and your style, wearing sheer tights can show others how you are. If you are a creative person, you may like wearing funky tights. A pair of coloured tights will add the final touch to your outfit. Wearing a boring outfit? Put on some patterned tights and they'll drive all the attention to your legs.
Q: What's The Difference Between Tights And Stockings?
This is an easy one. Tights go all the way from toes to waist, while stockings only go from toe to thighs. While tights usually have an elasticated waistband, stockings are worn with suspenders (eg. a suspender belt, a basque with attached suspender straps, etc). When stockings have an elasticated band, we call them hold ups. You can read more in our guide to hosiery beginners. If you are based in the United States, you may also want to check out this post of ours, as we use different terms here and there.
Q: How Do I Know What Is The Right Size Of Tights For Me?
A: Every person generally knows what dress size or shoe size you are, right? In the case of the tights, it gets a little bit more complicated. We strongly advise you to check the size chart for every product before adding it to the basket. Some brands even have different size charts for different products, although that's not the usual.
Generally speaking, we can say that brands' sizing tends to be consistent. Italian hosiery brands tend to manufacture shorter and smaller tights, while German hosiery is usually longer, ideal for the longer leg.
The composition is also relevant, as elastane/spandex/Lycra adapts better to the shapes of your body. If you are going for 100% Nylon tights or silky hosiery, you need to make sure you have the right size for your weight and height or they won't fit you.
And remember, when you are in between sizes, you should always go for the larger size just to be safe they fit!
Q: What Does Denier Mean In Hosiery?
A: Denier is the weight of the fabric. Usually, the heavier and thicker the material, the higher the denier. We wrote an amazing blog post explaining everything you need you to know about denier you can take a look if you want to know more about this.
The basic info you need to know is this: the higher is the denier, the thicker and stronger your tights would be. This means your tights are less likely to get laddered. On the other hand, low denier tights (up to 30 deniers) always look more elegant. If ruining your sheer tights is something you're worried about, you can always go for low denier run-resist tights.
TIGHTS Q&A PART 2 | TIPS ABOUT WEARING TIGHTS:
Q: Can I Wear Tights If I'm Pregnant?
Q: Can Men Wear Tights?
A: Yes, of course. Some brands are specially designed for the male body shape, but many men wear regular brands. Our male customers' favourite brands of hosiery for men are Wolford, Glamory, Falke and Kunert, as their fit is ideal for longer legs and they manufacture larger sizes, too.
Q: Can I Go "Commando" Wearing Tights?
A: Yes, you can wear your tights on their own, without any underwear. Some people prefer this to wear your undies and your tights; some others don't like it. Just make sure you go for tights with cotton gusset, instead of the nylon ones.
Q: What About The Socks? Can I Wear Socks With Tights?
A: Yes, you can. It's something many of you tell us you do when it's worn or when you wear trainers or thick boots. We'd suggest you go for tights reinforced in the toes to prevent any holes.
TIGHTS Q&A PART 3 | HOSIERY CARE:
Q: How Often Do I Have To Wash My Tights?
A: Ideally, you should wash your tights after every wear.
Wearing dirty tights can raise the risk of yeast infections and UTIs, so better safe than sorry! Better keep your pantyhose clean and avoid any discomfort.
Q: How Should I Wash My Tights?
A: Here you have to options: the ideal and the more practical one. Most manufacturers will tell you hand wash your tights with hosiery wash or neutral soap. This is what we recommend, too. Hand-washing your tights prevents them from any pulls, distortions or shrinks.
Now, we know many of you have busy lives, so there's an alternative to hand washing: putting your dirty tights inside of a hosiery bag and wash them in your washing machine with a cold-water program (better if it's a short program, too). Machine-washing your tights without a hosiery bag shortens the life of your tights, so don't do it to your favourite pair of tights!
Do you have any more questions? Leave them in the comments and we'll answer them and add them to our Tights Q&A. 
You May Also Like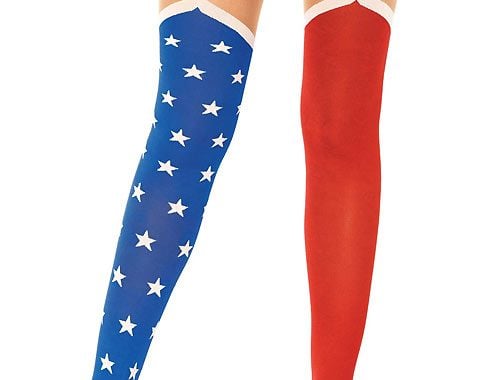 27 October 2014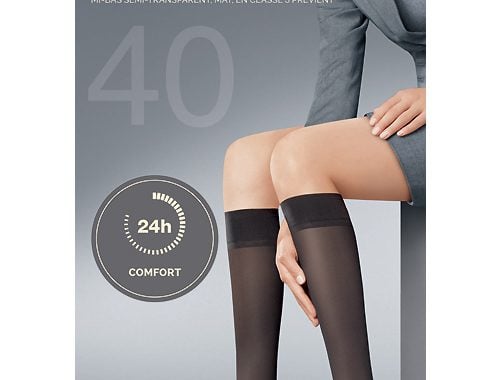 30 August 2013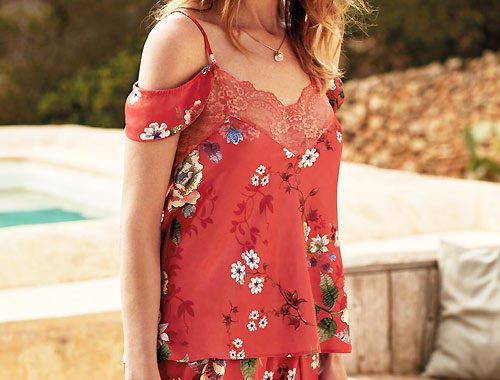 22 June 2018