False Myths About Tights You Need To Stop Believing
9 April 2018
There are too many urban legends and false myths about tights out there. You surely must have heard people claiming that they can't stand tights or they prefer not to wear them because they are not comfortable to wear. We are here to help unveil those false myths about tights. What's true? What's just an urban legend? Keep reading to find out!
False Myth No 1: Tights are uncomfortable to wear
If you are reading this post, you already know it isn't true that all tights are uncomfortable. This is the most extended false myth about tights by far. We aren't saying that any tights you buy will automatically feel like a second skin, just like any pair of shoes won't neccessarily fit you. That's why buying the right pair and the right size for you is vital.
When your tights slip down: This usually happens when your tights are worn off, especially with budget hosiery brands (you'll rarely see this in a pair of Wolfords, for instance). If your brand new tights slip down, you probably got the wrong size. Either they are too short for you or the waistband is too tight/to loose to stay in place.
When your tights feel uncomfortable in the toes: That means you should buy a size bigger, as those tights are probably too short for you. Sometimes this issue is related to the previous one we've discussed. When your tights are too short for you, they slip down. As you notice this and to prevent them from rolling down, you'll pull your tights over and over. After a few hours, your toes will start to dig into your tights (particularly your big toe) and ruin your tights. We hate when this happens, that's why we always ask our customers to get the right size. Remember every hosiery brand has different sizing and you should always double check that you're getting the right for your height and weight. Having the right size will make a huge difference!
When your tights feel itchy: You should look at the composition of the item. Maybe try a similar product in a different brand. Some brands offer natural fibre hosiery, manufactured using skin-friendly materials, such as cashmere or cotton. Some people with sensitive skin find nylon too itchy. It is always a good idea to hand-made wash your tights with a soft neutral wash (such as Wolford wash, Soak wash or, even any neutral soap you have at home).
False Myth No 2: Pregnant women cannot wear tights
This is absolutely false. We've discussed in a previous post here, at the UK Tights blog. If you are a mum-to-be, check out our specific post, where we discuss the False Myths About Maternity Tights.
False Myth No 3: Only slim women can wear tights
This is absolutely false. We have tights for the tall, for the short, for the slender and for the curvy people, but also for all women and men. Yes, many men also wear tights.
If you are after a pair of plus size tights, you have a few great brands, such as Glamory or Cette, but also most of the brands we stock have considered every person has a different body shape.
So, Pretty Polly, Trasparenze and Charnos, amongst others, have specific ranges for plus size hosiery, and other brands, such as Wolford, Silky, Miss Naughty or Cecilia de Rafael, manufacture their hosiery in X-Large, XX-Large, etc.
False Myth No. 4: All tights are easy to ladder
Are you a tights-destroyer? You're not alone. Some people seem to be unable to wear a good pair of sheer tights without destroying them. Other times it's our new pair of shoes what ruins our hosiery.
Eg. when your boots have a side zip that keeps digging into your tights until they're ruined. Or those summer sandals that ladder any tights under 10 denier you dare to wear.
We do hate when this happens, but, unfortunately all that's left for us to do is avoiding all those situations. For instance, be careful with any velcros, avoid crossing your legs (as you can pull your tights with your shoes without even realising), etc. If you have a cat or a dog, try change clothes before playing with your pets.
You can also get yourself some ladder-resist tights (also known as run-resist or ladder proof tights), which are not completely indestructible but won't run even if you make a hole on them. Some opaque styles are very difficult to ladder. We've tried it with the Couture Ultimates range and we didn't manage to ladder them; not even when we tried on purpose!
A quick last-minute tip to avoid a run totally ruining your tights is to apply a little bit of transparent nail polish around the whole as soon as it happens. This will prevent the ladder from extending.
Other false myths about tights and misconceptions:
We get asked about this a lot and we can absolutely confirm: There's no such thing as tights without a seam on the toes. They simply don't exist. If you find them, please, let us know and we'll buy tons of them. The closest you can go is these Pierre Mantoux ultra sheer tights with an under-toe seam, which our customers find very comfortable, judging for the 5 stars they've given them.
About the 2 denier tights: Some customers have asked us in the past why they keep seeing 2 denier tights out there, but we don't sell them. The truth is, 5 denier is the lowest most manufacturers go (many of them actually don't manufacture any hosiery under 7-8 denier). So, if you see 2 denier tights, make sure they don't come with the word 'appearance' attached.
You'll find many sheer tights that have an ultra-sheer appearance (good quality brands and budget brands). After all, what's wrong with buying a pair of thicker (and, hence, more durable) tights that look and feel like ultra sheer tights?
Do you need us to solve any questions about hosiery? Do you know of any other false myths or misconceptions we should clarify? Leave your questions in the comments below and we'll add them to this list!
You May Also Like
23 November 2016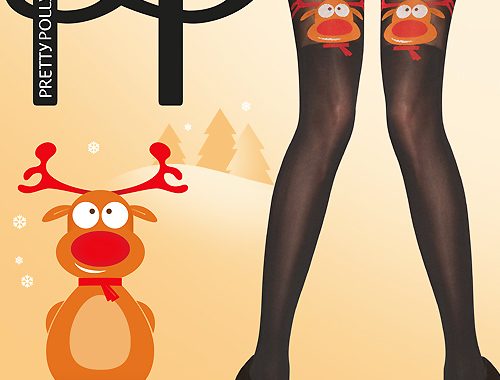 19 November 2015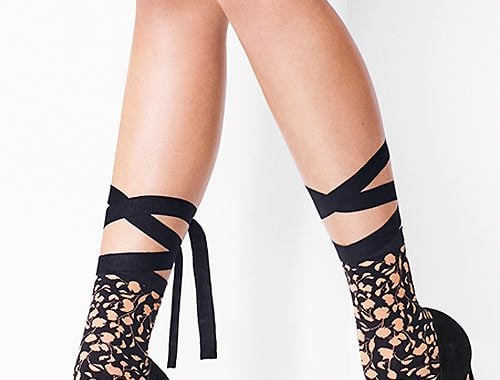 18 July 2018