ExOfficio Underwear, Is It Worth The Price Tag?
10 April 2018
ExOfficio underwear is some of the best in the world, its loyal customers will tell you. It is a range that travel enthusiasts, backpackers and gym goers are in love with.
It also happens to be among the most expensive underwear around. Their menswear version of Give-N-Go (now renamed Sports Mesh) is £25 a pair. So what is it that makes this underwear so great, and is the price tag justified? Here are a few reasons why this designer might be worth every penny to you.
1. Men Love It
ExOfficio has exploded onto the scene of travel clothes and performance gear. They make for men and women, but it seems that their male customer is most in love with their work. This is a significant detail. Men do not spend as much on commercial items as women do, on average. Yet they are the people that ExOfficio sells to the most, and the ones that praise this brand too.
This love of an item by men does not mean that their range for women is not developed or well made. It is also not proof positive that a brand is great, only that it is popular. But it is no small detail to note who these male customers are.
ExOfficio Give-N-Go is a technical range, and that means the people drawn to it are serious folk. Hobbyists like mountain climbers and cyclists like to get to know their gear. They are picky and strict about what they bring with them. Some hobbies like backpacking, hiking and hunting demand the lightest possible gear. Or it demands quality enough that you only have to take one of them without thinking about a backup.
Give-N-Go boasts anti-microbial, quick-drying fabric that is wearable many times without washing. This makes it perfect for these long-range outdoor activities. It is also such a boast that an avid hiker would be glad to rail against them on forums and reviews if it were not true. Yet all the talk you can find on the internet or in hobby magazines is glowing.
2. The Tech Specs Are Quite Something
We have seen items that termed quick-drying before. We have heard designers talk about their products being breathable too. many designers even tick all our boxes for performance wear. But no brand has ticked all our boxes, big and small, and then given us things we never knew we needed before.
ExOfficio Give-N-Go has an incredible laundry list of pros and so few cons. These include the following:
Wicks moisture and keeps you dry
Breathes in the hottest weather
Moves like it were a second skin
Long enough to not bunch up as shorter boxer briefs do
Soft fabric that is not prone to cling or cause static electricity
A comfy and flat waistband that doesn't dig in
A double fold opening, so no pesky buttons or accidental flashings
Anti-microbial fabric that means it is wearable again and again
This last part is its most controversial claim. Clothing that can be worn for more than a day, especially underwear must be fantasy, correct?. No. The cause of bad odours is simple. Bacteria thrive on moisture trapped in fabrics and compounds like skin cells or oil. We release oil to stop from becoming dry and let go of damaged skin cells all the time. The bacteria use this as fuel and releases its own byproducts, which have a distinct smell. But ExOfficio has done much to curb this problem.
Their underwear is so good at wicking moisture, the first part is no issue at all. And the treatment of the fabric takes care of the rest, like their use of silver. Silver and some synthetic treatments they use on their Give-N-Go range fight odour. Silver is a powerful way to destroy bacteria and is self-cleaning. It is present in some of their treatments, and other items use synthetic ones that are as good.
ExOfficio proved this claim for themselves in their now famous challenge. Our third and best reason to try the Give-N-Go for yourself.
3. 17 Countries, 6 Weeks, 1 Pair
This is a slogan you can find on the packaging of the whole range. This refers to the time that the ExOfficio underwear design team challenged a backpacker to take a single pair with them on a trip.
This long-term travel adventure spanned 17 nations. He did it over 6 consecutive weeks. And yes, he used only one pair. Full disclosure, he did have a spare pair. This was in case of damage, theft from a hotel towel rail or if he forgot to wash it at night when it finally needed it.
Yet he completed his trip with the single pair.
Travelling through different climates and humidity. Hopping on and off non-air conditioned buses. Moving on foot from rural village to rural village when transport was not available. These are some of the things backpackers do as par for the course. Give-N-Go handled them all.
It might seem like something we can't bring ourselves to do, wearing a pair of underwear twice in a row. And of course, you don't need to. Hot water and soap each night, combined with the quick drying process, means it is ready the next day. But if you are stuck for even those amenities, as hikers and game hunters often are, you need not worry.
After a lifetime of cotton, a terrible fabric for underwear, you will be squeamish about it. And after years of itchy and clingy synthetics, we know you won't want anything less than cotton soft. But that has changed now.
These are the softest boxers, briefs, thongs, bras and undershirts in the world. They dry within hours. They feel like you are wearing nothing at all and hardly ever need adjusting. They are so good at tackling odour, it has reshaped our understanding of what good underwear should be.
ExOfficio Give-N-Go is the best underwear we have ever worn. And our answer to the question is clearly yes, a pair of these is worth more every penny.
You May Also Like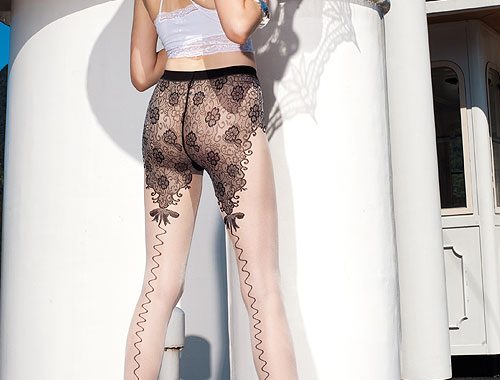 22 February 2013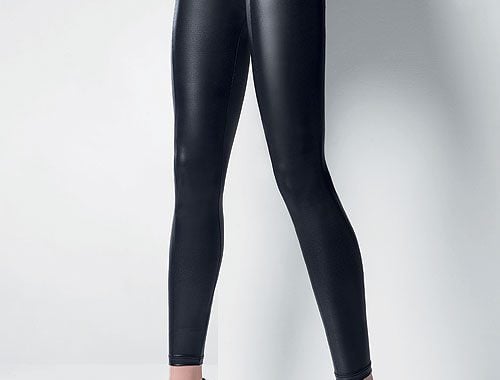 27 September 2013
17 December 2014