Winter Tights You Need To Try This Chilly Season
14 January 2021
There is nothing quite so cosy as a pair of winter tights when it comes to the cold weather. They are so versatile, as winter tights can be worn under trousers for maximum snuggliness or you can wear them with a lovely winter dress or skirt, knee-length boots, and you will then have that classic look and warm legs too.
Winter tights are normally made from either wool, cotton or Nylon mixes. Any of these can come in different density and will keep you warm for sure. Obviously, the more natural fibres you try to wear the warmer your legs will be, as the wool and cotton tights will allow your skin to breath. Having said that, there are some real heavyweights these days in the opaque tights section that are made from Nylon mixes, but because they go up to 300 denier, they are almost like a trouser.
Tights differ from trousers because their close-knit fabric traps air between them and your legs; therefore, the warm body air that you give off is then kept close to your skin. This is what helps to keep you warm. A little like a sleeping bag. That too absorbs your heat and keeps it in the bag.
These days winter tights come in all sizes and colours as well as fibres. If you're new to the winter tight market, then perhaps now would be a good time to give them a try. Take a good look at your wardrobe and pick out some of the main colours you regularly wear. Then go to our website and choose an appropriate pair of tights to go with them. Many people usually invest in a few pairs of black opaques which will normally go with most outfits. These are their go-to winter tights. Here are a few for you to take a look and maybe try.
When the word cashmere is in the title you know for sure you're gonna have an amazing product. Soft, luxurious and very cosy. This amazing brand from one of Italy's finest designers of legwear brings you their most sumptuous product.
When it comes to high quality, it's hard to beat this designer. A German brand with excellence at its heart. Their innovative products leave others standing. This product has a wonderful combination of both wool and cotton so both warm and comfortable to wear.
A less expensive product yet still brings with it all the things you would want from a winter tight. Using the finest merino wools this Italian designer have given you beautiful colours, great fit and value for money all in one go.
A perfect product if you're looking for a very high cotton content in a pair of tights. These tights are breathable and feel fantastic against your skin. They also come in plus sizes so no matter your needs, these will be a great choice.
You May Also Like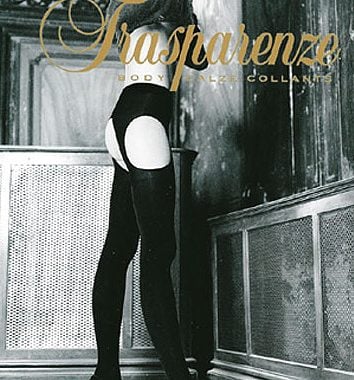 11 November 2010
5 March 2015