Fogal in The Great Gatsby
10 May 2013
A movie adaptation is always a gamble. It's hard to recreate something that was so good it was worth recreating in the first place, if that makes any sense. But find the right visionaries, put them in charge and you have the chemistry for something incredible.
The movie adaptation of the year is The Great Gatsby released today. Is it going to be one of the incredible ones? Baz Luhrmann directs, Jack White plays in the trailer, and DiCaprio is the man himself. We think so.
Gatsby is one of the memorable stories ever. It's film adaptation looks to be a beautiful and entertaining triumph of cinema. But we're getting excited about something else entirely.
Fogal has supplied the legwear for the film
One of our most important brands, Fogal, has supplied the legwear for the film.
We were immensely proud to become Fogal's only online retailer. We're still proud and have become even more so with the news that one of the greatest novels ever written will come to life with the help of one of our closest partners.
The story is set in Jazz Era New York, in the summer of 1922. The 20s was the decade of stockings, a time when legwear was just emerging and seams were a must for any formal outfit. It's one of the most iconic times in fashion history and its beauty and its legwear are inseparable.
Combine one of the most opulent times in our recent history with Mr. Lurhmann's signature theatricality and you have a film that demands the finest of everything.
Fogal make the finest hosiery in the world and they're perfect for a cinematic experience like this one.
You May Also Like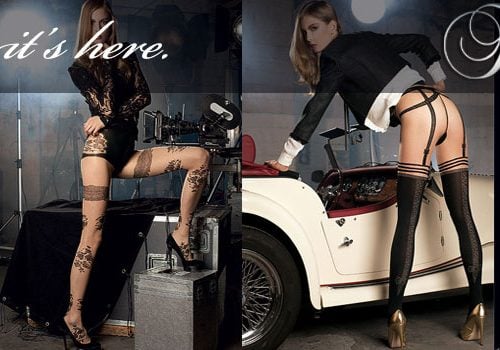 12 August 2013
1 October 2020
16 August 2011