Winter Coats – If You Buy One Thing this Winter, Make it This
8 November 2011
Okay folks, enough of this tomfoolery, our Halloween competitions have been a blast, but now it's dreary November and Winter is upon us. How awful!
But today we're here to talk about one key item you'll definitely need in order to survive the impending Ice Age.
Source: http://www.vogue.co.uk/fashion/trends/2011-12-autumn-winter/great-coats/gallery
The Robust Winter Coat!
Take a look at some of Vogue's favourite Winter coats this year.
The array of designs is stunning. Everything you'll find this season will reflect one quality in particular, timelessness. Fashion houses know that people are moving back to clothing that is a tasteful and quality investment. Along with a good designers acute sense of beauty, there's quite the range of high quality coats that will serve you faithfully, season after season.
At first glance, we thought Vogue had gone mad.
Last year, all we could hear about in the weeks leading up to Summer was "camel". Camel coats, light ones for the heat, camel shades and dusky golds. But then we read some other commentary about this collection and what we think Rodarte are going for is the wheat-field country look.
Penelope Trunk, one of the world's biggest bloggers, wrote that people in places like New York are obsessed with what she called "faux-farm". She lives on a farm and while she's talking about interior design, we think it's as big in fashion.
After all, New York is one of the world's most important destinations for fashion lovers. So we think this trend is going to get really big over these next few months. Faux-farm will be to country-chic what Boho was to urban fashion.
Our advice: Invest in a good coat and a good pair of cosy tights
Our advice for any stylish purchases your planning to make, before all earthly treasured are consumed by Christmas shopping, is to invest in a great coat. It's a classic piece that belongs in every wardrobe and with the range and quality that high fashion houses have to offer this season, it will a loyal companion indeed!
If you'd like to see some of the Winter's legwear we'll be recommending this season, click here and subscribe for free, and get all our posts by email.
You May Also Like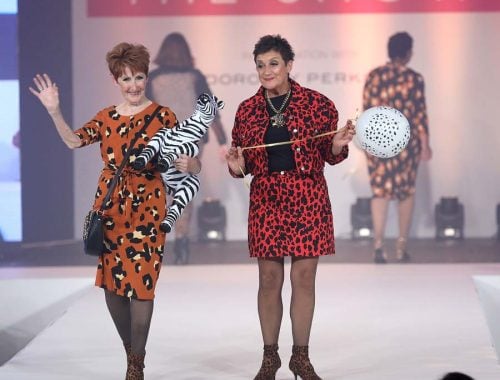 23 October 2018
5 April 2013