What Is The Best Felina Bra For Me?
10 September 2016
Where to buy Felina bras? Which Felina bra should I buy? It can be tricky, we know. We all have experienced how difficult finding the right bra can be. At UK Lingerie, we have become experts in lingerie precisely because we have struggled in the past to find that bra that ticks all the options: pretty, comfortable, smooth… What a wonderful feeling of happiness one feels when you find that perfect bra!
There's nothing like the ultimate comfort you feel when you find that piece of lingerie that fits perfectly. We want to help you find that perfect fitting bra that makes you feel comfortable and confident. To do so, we have chosen one of the best lingerie brands on Earth and one that, we think, can be "the one". This is, of course, Felina. Please, read through our Guide to finding the best Felina bra for you.
The Felina's Best-Selling Bra: Felina Melina Bra
Not only the Felina Melina Bra is the most popular bra of the Felina range, but also the best-selling bra of our whole bra catalogue at UK Lingerie! The reasons for its success are clear: great support and comfort, even for fuller bust women. When people are looking for a place to buy Felina bras, they most likely want to buy this very bra! The combination of underwired support and thick comfy straps make it one of those bras you can't live without. Furthermore, its touch is really soft and its tiny decoration adds a pretty touch. Available in cups C to H in four tones: black, sand, vanilla and white, which are the ideal to match all your outfits.
The Invisible Support: Felina Joy Bra
If the Felina Melina Bra is the number one in sales, here you have our second most popular bra. Invisible under your shirts, soft at touch and extremely supportive, the Felina Joy Moulded Underwired Bra is one of those essential bras every woman should own. Melina's moulded cups are not what we generally understand as moulded cups. These cups are not slightly padded. Instead, they are soft cups with a pre-made shape, this is, a smooth shaped-non-padded cup. Available in navy, sand, vanilla and white, it's perfect for fuller bust sizes up to 40 G cup size. This is Felina's take on the traditional T-Shirt bras.
If you liked the Felina Joy Moulded Underwired Bra, why not check out the Felina Choice Spacer Bra with a wire, in a beautiful red shade?
The Romantic Comfort: Felina Moments
A supportive bra doesn't have to be ugly! The Felina Moments Underwired Bra has it all: it's gorgeous, it's comfortable and it's supportive. A classic look to make you feel beautiful, more feminine and more confident in your everyday. A non-wired version of the Felina Moments bra is also available in UK Lingerie, for all of you who prefer the freedom of non-wired bras.
The Sensuality of the Felina Illusion
Although we love each and every one of the Felina bras for their comfort and support, we can't deny the Felina Illusion Bra has a special place in our heart. Have you looked closely at it? Its feminine scalloped lace trimmings, the floral lace over mesh pattern in the cups, the ribbed soft fabric… we can't figure out which of these features is our favourite. Maybe it's a combination of all of them what makes the Felina Illusion one of the most sensual and flattering bras out there!
Now you know where to buy Felina Bras! Still, if you need extra advice, feel free to Contact UK Lingerie. We'll do our best to help.
You May Also Like
19 October 2011
11 April 2016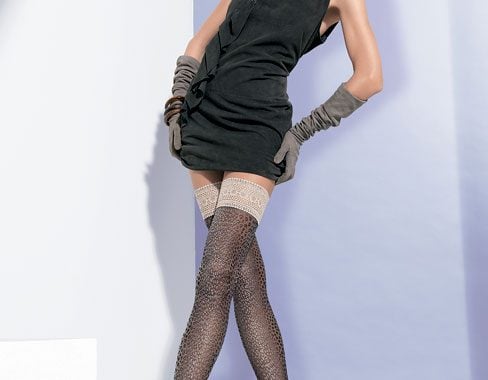 30 March 2012