Jessie J and Henry Holland do Fashion Tights
26 October 2011
It's always a good thing when two geniuses combine their creative potential like this. Or is it genii?
Jessie J is much more than just an award-winning musician with three Top 10 singles. She's also a sharp, intelligent and cutting-edge business women, fashion symbol and trailblazer. She's pretty cool!
Her keen eye for style has landed her countless opportunities for a vast fashion empire, but as you would expect from a strong and independent woman like Jessie, nothing interests her unless it's more than just ordinary.
So, it wasn't hard for me to predict who she'd want to work with from the fashion tights industry.
And who deserves it more? Henry Holland is eclectic and young. His work has the glamorous appeal that suits his generation. Ms J often wears House of Holland day to day, but it's recently been confirmed she'll be at the heart of their latest release. The new Mesh Super Suspenders (above and below) is the design most seen on her striking legs, but she's agreed to wear a selection of the range at her concerts.
The partnership between Henry Holland and Jessie J is going to bring fashion tights to every corner of the nation.
Jessie has agreed to wear a pair of Henry Holland every time she appears on stage to show her support for a brand she loves. Lots of detractors and cynics will say this is nothing more than a business arrangement, but we think Ms J is more authentic than that. She has been wearing Henry Holland, his leg wear in particular since before Pretty Polly (who manufacturers Henry Holland) approached her.
Whether the connection and closeness of the two parties are new or whether they run deep, a more stylish combination couldn't have been chosen. Jessie J is a sharp and uncompromising figure in fashion tights!
You can also see her wearing some Henry Holland items in her video for Domino, the latest single in her repertoire. We love this new campaign and if there's a partnership with more potential, we don't know about it. We're going to do reviews for the new Henry Holland designs soon, so you can see everything Jessie J will be wearing on stage before she wears it! Take that, celebrity style mavens.
But first, a post about this year's Halloween competition and how you can win prizes and goodies. More on that in tomorrow's post, so subscribe for free here and get all these superb things sent straight to your inbox.
Until tomorrow.
You May Also Like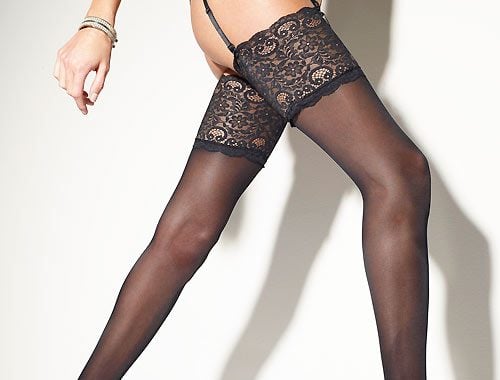 15 July 2022
19 February 2015