15 Minutes Of Fame: Trasparenze Cortina
11 November 2010
Just over a year ago, we announced something very important. Something our customers wanted desperately and something we thought was impossible to get hold of.
. . .
. . .
. . .
That's right, and we got them for you too!
Trasparenze is one of UK Tights' best selling brands, and the Cortina were an all-time favourite with our customers. So, Trasparenze decided to make these for us… exclusively!
Trasparenze Cortina, a unique product, only at UK Tights
Recently, I noticed that I haven't published my own review of the product, and considering it's one of our best-sellers, I think it should be included in our "15 Minutes of Fame" series.
So here's my review of all the great things about Cortina Suspender Tights!
When you're wearing a strip-panty, a big added benefit is practicality. Getting one's tights down and back up again is no longer necessary. This is a big pet peave for a lot of people, and if this means you, then you'll be very happy with this product.
Of course, you can't just buy your hosiery on "practical" alone. Trasparenze have also made a very comfortable and well-fitted product in their Cortina. The material that Trasparenze use in their products is the best available, and it's made from one piece of fabric, so these suspender tights are always going to fit you well.
What is the Trasparenze's signature?
Like all of Trasparenze's products, the items are signed with a stitched "Trasparenze" logo on the waist band and perfumed with their signature fragrance. All these little features make this Italian manufacturer stand out clearly when it comes to memorable brands.
Well, I think that's it for the Cortina. No, nothing else to say about them. Well, good night…
. . .
Come on, now!
The big thumbs-up of the Cortina is an obvious one. They're sexy! You can tell just from the image that these suspender tights are all about being feminine. The imagery from Trasparenze is always top-notch and Cortina is no exception. The positioning, the shoes, the exposure, they all give this item a sensual air.
Now, I'm sure there's one more thing I've missed out…
Oh, yes!
Did I mention that these are exclusive?
The great thing about Cortina is that they were made especially for UK Tights. This kind of arrangement is always big news and for UK Tights, an exclusive product is a big step forward. We're always building closer relationships with our manufacturers, like with the most recent UK Tights fashionable outing so that our customers can get the designs they really want.
What is it that you really want?
Tell us what kind of products you're looking for or what kind of Blog posts you'd like to see in the future by writing in the comments or via the "Contact Us" button to the right.
I hope you've enjoyed my humble review, and if you'd like to catch the rest of the "15 Minutes of Fame" series, sign up to the Blog for free.
You May Also Like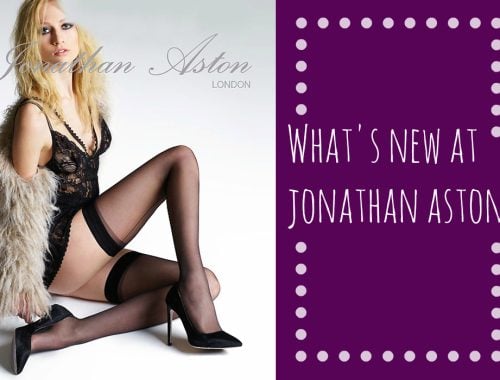 13 May 2016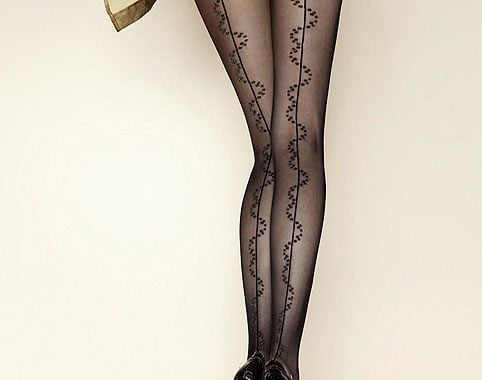 23 January 2012