Best basques and bustiers to boost your confidence
2 November 2018
Can basques and bustiers really boost your confidence, make you feel prettier and upgrade your mood? Yes, yes and yes. For many years, people have said corsets will conquer the world, but, nowadays, it's basques and bustiers what celebrities and fashion influencers choose to wear when they want to feel sexy. Why don't you try on what's working so well to others? We have an amazing collection of basques and bustiers, so we have put together a small selection for you to get inspired.
Why wear basques and bustiers?
There's something special in wearing basques and bustiers. Maybe it's the fact that they perfectly adjust to your body shape and give your bust an uplifted look. Some women say both basques and bustiers, but especially the basques, improve your posture.
Basques make you feel sexier and, somehow, more powerful, too.
Women definitely feel a little bit closer to Beyoncé when trying into a sexy basque. Basques give you energy, power and the look of a goddess. If you believe it, others can definitely also see the improvement. If you are looking for the ultimate look, you need to wear a basque and suspenders. Just like these below:
Do you dare to wear a sexy basque and suspenders?
One of our favourite lingerie looks ever is the combo basque and suspenders. It's absolutely sexy and that's something nobody can deny. Wearing a basque and suspenders is clearly not the most comfortable option for every day, but, listen to us, it's always a winning option for a special occasion. And, this special occasion doesn't necessarily have to be Valentine's day or your birthday (or your partner's birthday). It can be a date night or the day he/she may less expect it. What a nice surprise must it be to welcome somebody wearing something as sexy as this basque and suspenders… and matching stockings, of course!
What is the difference between a corset and a basque?
Corsets and basques are sometimes mixed up, but technically-speaking, a basque is a corset with a built-in bra. Think of it as wearing a bra + a corset altogether and you'll get it. Both corsets and basques slim your waist and hips, while uplifting your bust, just like a bustier bra. Sometimes it isn't as clear, though.
This three concepts: corsets, basques and bustiers are sometimes mixed up. So, let's better make it clear:
Corset: A corset is a shaping garment that sits over your waist to create an hour-effect body shape. Corsets usually have internal bones, more or less flexible, to draw the body silhouette. It comes down the bust and gives your bust an uplifting effect. You can wear your own bra with a corset. Suspenders may be attached.
Basques: A basque is a corset with a built-in bra (which means you should look at the cup and back size when buying them, not only at the dress size). You can find basques with or without straps, as well as different levels of compression. Suspenders may be attached.
Bustiers: A bustier bra is a longline bra, which sits over the ribcage, but doesn't usually reach to the hips. Bustiers are generally underwired and, sometimes, they come with push-up to boost the uplifting effect. A strapless bustier bra is a very popular option for brides to wear under their bridal gowns, although bustiers are more and more popular these days and you can easily find them in a range of colours and styles.
Are bustier bras comfortable?
Yes, they are! Bustier bras are more comfortable than basques. They don't look as sexy as a basque, but, still, bustiers make you look absolutely gorgeous and seductive. The best thing about the bustiers is that they look good no matter your back or cup size. They make smaller boobs look fuller and larger busts look uplifted. Both the LingaDore AW18 collection and the Promise AW18 range include lovely bustiers. Don't miss them! For something more traditional, Dominique has some pretty good bridal bustiers. Don't hesitate to check them out; they are also available in black.
Now that you know why we like the look of basques and bustiers so much, it's time to get your next lingerie look sorted. Feel free to check our range of bustiers and corsets for further inspiration.
You May Also Like
11 October 2017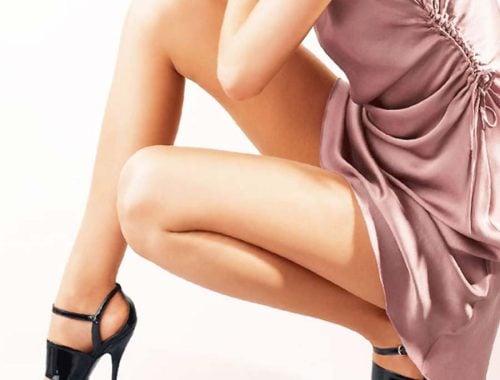 6 August 2019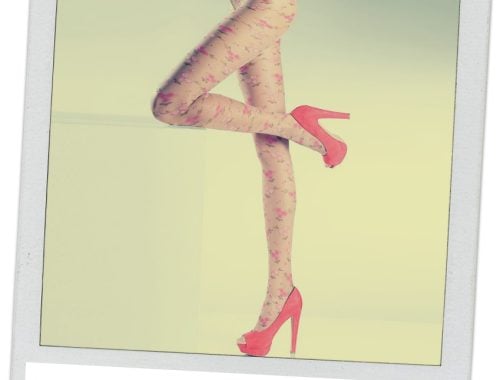 21 July 2015