Passion Is The New Name In Sports Bra Excellence
9 August 2021
Sports bras are those kinds of lingerie that are very hard to get perfectly right and very tricky to find the right thing for the right person and the right activity. It is one of the most technical items of clothing you can find, and it takes an absolute master to get this type of underwear perfectly comfy and supportive. But fear not, we have precisely the designer for you. Passion Sports Bras.
This designer is a new name in the world of lingerie, but don't hold that against them. They have that magic ingredient that younger designers have in abundance. They always need if they hope to make a name for themselves in the world of lingerie. It is there in such abundance, even in their name, and that ingredient is Passion. They have such a love for beautiful designs and care and attention that nothing else but Passion could explain it. But let's take a look at the performance, as spirit and a can-do attitude alone can't explain why Passion Sports Bras are some of the finest performance bras in the world of sports underwear.
Sweat The Little Stuff
Nope, that's not a pun on this range being all about sports bras. We are talking about that piece of sage advice you often hear that goes, "don't sweat the little stuff". Passion humbly but firmly disagrees. Passion's performance comes from the little things. It is all about the little extras that make a design great with this new range of theirs. And it is not just their bras but also Passion sports thongs all come with little extras that make life easier for you when you are working out. The deeper v-necks on the tops are a great example. Or the rounded scoop necks, which are both ideal for comfort. And if there is anything we want out of our gym wear, it is comfort. Comfort waistbands or slightly higher rising briefs are all great options that Passion do too. It isn't all down to quick-dry fabrics, you know?
Cotton Is Queen
Cotton is not the first thing you think of with gym bras and sports bras. Often people will leap up in protest if their new sports bra isn't wicking synthetic fibres. But hold on just a moment. Cotton is still an excellent choice for athletic activities and gym-goers. It breathes easily and is great for heat control, for one. It is not irritating or scratchy like some synthetics can be. And it is much comfier for shorter periods in the gym, which is most of us. That means nine out of ten of us should choose cotton unless you are an ultra long-distance runner or something similar. And it makes it an ideal choice for relaxation too.
Rest Is As Important As The Workout
You have to rest and to do that properly, you need something very comfy and easy to stretch out in. That is what makes Passion Sports Bras unique. They are just as comfortable around the house as they are in the gym. That cannot always be said about gym wear. Many people assume it is every bit as comfy, but it is not always the case. Gym wear can come with all kinds of hidden support and shaping, and not always the good kind you want in a sports bra. The sneakily added type makes you look a touch more toned instantly, giving you a much better perception of that brand.
That's great for a short term confidence boost and great for the brand's street cred. But not so great for when you stop moving and start to relax. So it would be best if you had something that is a little more honest with you and doesn't trick you into wearing something constraining, and that is Passion bras. And what's more, not only will you feel great, you will look good too.
Form And Function In One Place
There are so many items of lingerie, and sportswear especially, that are designed to be super dynamic and futuristic looking. That is a great look and has its place, but there is also a place opposite. Sometimes we want the easy to wear, laid back looking, and much more casual designs in our wardrobe and Passion sports bras prefer this approach. Of course, they have plenty of sporty and action-ready designs too. But there is also a real versatility in this range.
The Sports Edition Mesh range, for example, has a simple and elegant and minimal appearance, but then it is also a very stylish and sexy design thanks to that dose of mesh. And then there is the Lace Bralette And Brief Set, which perfectly blends two things you may never have thought could come together. Namely, functional and practical sportswear with sexy lace trim. The result is a range that perfectly walks the tight rope of form and function. This is something that so many designers, whether fashion or furniture, architecture or interiors, seem to always struggle with. But Passion Bras can always marry the artistic with the practical in a way that makes them the envy of other sportswear and activewear designers.
Conclusion
If you want comfy, sexy, soft, interesting, and innovative designs that are as great on a treadmill as they are on a sofa or out running errands, then Passion Bras really cannot be beaten. They have all of this, and yet they are surprisingly not too expensive either. It would seem some designers do have it all.
You May Also Like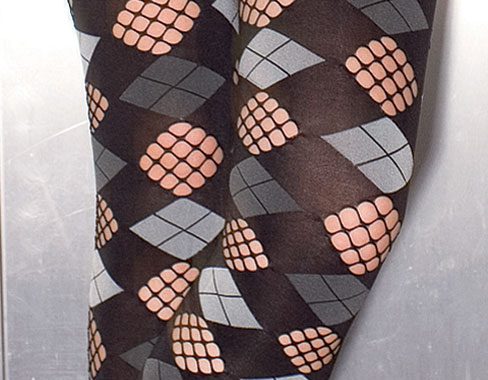 24 August 2011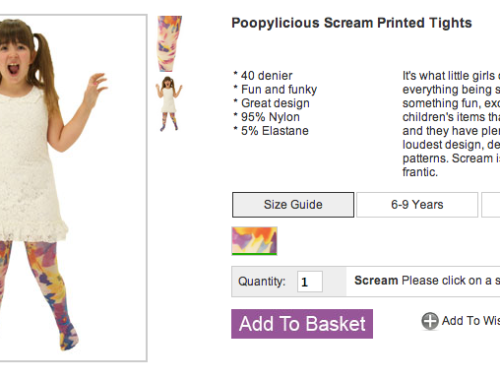 7 October 2013