Biodegradable Tights, The Future Of Your Wardrobe
3 September 2021
Part 1 – Why Recycled Tights Matter
"Take nothing but pictures, leave nothing but footprints". That is the phrase attributed to Scottish-American naturalist John Muir, a pioneer in all things environmental and the so-called father of the national park. It is also often called the unofficial slogan of Yellowstone Park. Enjoy the natural world, but don't remove anything from the park and don't litter or leave any waste behind. Wise words to live by, especially in the world we live in right now, where the climate is such a massive part of our political conversation. But what can we do about it? And what has it got to do with your leg wear exactly? Well, today we want to talk about biodegradable tights.
What Difference Do Tights And Hosiery Make To The Planet?
We all know that nylon is non-biodegradable and that almost all tights, hold-ups, and stockings are made with nylon in part or whole. This means that we are adding significant amounts of nylon to the world's landfill annually. It is hard to tell precisely what the amount is. Many government studies do not differentiate between what types of clothes are thrown out or their overall composition. But we do know a few things about what ends up in our landfill.
According to the US Government's Environmental Protection Agency (EPA), nearly 27 million tonnes of plastic are put into landfill each year in the US. The BBC also estimates that over 90% of plastic is not recycled when it could be. With most legwear being made of nylon and only high-quality legwear lasting more than a year's worth of wear compared to t-shirts and socks and jeans that can be owned for years and years, we estimate hosiery takes up more than its fair share of that landfill.
Recycled Tights, Biodegradable Tights And What They Can Do To Help Fight Climate Change
Tights are unlike other types of clothing like cotton underwear and wool socks, and silk garments produced from naturally occurring sources. Nylon is the main component of tights, hold-ups, and stockings. This is both bad and good news if you are part of the camp that believes every obstacle is an opportunity. The good news is that if we can make a small number of changes, albeit major ones, at the heart of our industry, then we can make huge changes across the world of apparel all at once. One problematic material needs just one replacement to make it infinitely more responsible and ethical.
What Has UK Tights Been Doing To Help?
This year we have spoken with several brands aware of just how much waste an industry like clothing produces. These brands know that they must change, and knowing is half of the battle. Given the efforts of these designers to change, we decided to help the situation as much as we can. We have been working closely with these designers to give them feedback, product suggestions, testing, and anything else to help them make a positive change. And now we think we have made some progress. This year we have more products to show you that are either biodegradable or recycled than we have ever had before. We have a total of 14 recycled tights and another seven biodegradable tights to show you, giving you plenty of choice and selection. We will go through our recycled tights in Part 2 of this post and the biodegradable items in Part 3.
---
Part 2 – Recycled Tights
So we have mentioned just how important it is to make the best efforts we can to cut down on the amount of nylon and other non-degradable materials in landfill. To that end, we have a great list of recycled tights here for you to take a look at. These are tights made with materials that have already been used. It means that no new materials are being demanded of producers for them to exist, so you will have made a great impact on getting to wear whatever you want without increasing the global demand for nylon or other fabrics.
Charnos Re Cycled Sheer 15 Tights
These tights are almost fully recycled, with 83% of their fabric being made up of previously used yarn. They are a sheer 15 denier, made almost entirely from offcuts (the material left on the cutting room floor from making other garments), have a matt finish, a boxer brief, cotton gusset, and a reinforced toe. Even the bags are made of paper so that no plastic is used in packaging whatsoever.
Charnos Re Cycled Opaque 40 Tights
This is the 40 denier version of the above item, also made with offcuts and the same matt finish, brief, gusset and toe. It is 93% recycled yarn, though, as there is more yarn in the base design to give it its thickness. As above, the bag and packaging are made entirely from paper and fibres.
Charnos Re Cycled Opaque 70 Tights
This is the thickest of this new range of designs with a 70 denier fabric collected from offcuts. It also features a boxer brief, cotton in the gusset, reinforced toes for strength and a non-shiny finish. It is a touch thinker, it has more nylon, and it uses 95% recycled yarn. Like all Charnos Re Cycled items, all packaging is biodegradable.
Gipsy Eco 30 Denier Recycled Yarn Tights
A perfect 30 denier semi-opaque design, it has a very impressive 99% recycled yarn to boast of. It is also made from offcuts from other fabrics so that it might be one of the world's most ecologically responsible tights designs.
Gipsy Eco 50 Denier Recycled Yarn Tights
Just like the 50 denier version, these tights are made from high levels of reused materials taken from offcuts, with a very impressive 99% of the item's fabric made from recycled yarns. These are the opaque version at a cosy 50 denier, perfect milder winter days.
Pamela Mann 50 Denier Recycled Yarn Tights
Pamela Mann is known for its more fashion orientated collections. They are the very definition of fun and frivolity in legwear. Now though, they are releasing something more technical than they ever have before. These 50 denier opaque tights are made with 92% recycled nilit yarn. This makes them very environmentally friendly.
Pamela Mann 80 Denier Recycled Yarn Tights
The super opaque 80 denier is similar to the above item from Pamela Mann. Both these tights are indistinguishable from ordinary legwear items but are made of recycled nilit yarns. 88% recycled, to be exact. These are some of the most environmentally friendly opaque tights in the world.
Trasparenze Aisha 20 Tights
Trasparenze is also a fashion-orientated brand, but they also make some gorgeous sheer tights like these plain and unpatterned 20 denier Aisha Tights. They use entirely recycled yarn, making them far and away from the most eco-friendly tights in the world. For spring and summer wear, this is the perfect item of legwear.
Trasparenze Morgana 50 Opaque Tights
Morgana is another pair of unpatterned tights with a plain black look from Trasparenze. They are a cosy 50 denier, best for autumn or mild winter days. The yarn is entirely recycled, too, making them just as good for the environment as their sister Aisha is, but a little bit more suited for the chill.
Wolford Aurora 15 Tights
The mighty Wolford are coming to the fore also with a brand new range of Wolford recycled tights. And it is no surprise. Wolford is the master engineers of the legwear world. These are their recycled sheer tights as 15 denier, crafted entirely from regenerated nylon, with the official Cradle to Cradle certification at Gold Level, one of the highest standards in legwear. They are soft, with a matte look and a comfy and wide waistband. Also, look out for these tights to be mentioned again in this post.
Wolford Aurora 70 Opaque Tights
The 70 denier opaque tights version of the above item, Aurora 70, has the engineering prowess of Wolford and their level of quality and comfort. They are made with only regenerated nylon, are similarly Cradle to Cradle certified at Gold Level, and have a soft and matte finish with a wide waistband for comfort. Again, look out for Aurora to return soon.
Wolford Kassandra Socks
These are the first items that are not tights we have seen from our designers. Now we have our very first pair of ethical socks to show you too. The Kassandra by Wolford has a gorgeous floral pattern, a tasteful matte finish and comes in the classic fishnet fabric, but with a soft ribbed cuff for comfort. They are made from totally recycled yarn, meaning they are as stylish as they are ethical.
---
Part 3 – Biodegradable Tights
Biodegradable tights are every bit as ethical as the tights above. Still, instead of stopping new materials from being produced for tights, they take materials and make sure they are fully able to be broken down and managed by nature when they eventually reach the end of their lifecycle.
Sarah Borghi Green 20 Tights
Sara Borghi Green 20 Tights use a new material designed especially by this design for this very range. It is called Amni Soul Eco, and it is designed to dissolve in just five years, whereas regular nylon takes decades or even centuries to break down, depending on its thickness and weight. This version is the sheer tights version, with a sheer to waist fabric, an ergonomic waistband, a reinforced toe, and an exceptional comfort level.
Sarah Borghi Green 40 Tights
Like the sheer version above, these tights are the perfect item for wearing liberally until they have run their course and then dispose of them without worry. The Amni Soul Eco yarn can break down in around half a decade instead of centuries. It is also soft and comfy, with a semi-opaque leg and a matt finish.
Sarah Borghi Green 80 Opaque Tights
A similar design to the above items from Sarah Borghi, it is made with the same astounding and innovative Amni Soul Eco fabric for something that disappears from the landfill in no time at all. It is a cosy and warm 80 denier with exceptional comfort and an ergonomic waistband. It is a dream for winter.
Sarah Borghi Green Cashmere 100 Tights
Cashmere is an excellent choice for sustainable tights too. As it is a biodegradable and naturally occurring yarn, it is ideal for those who want something that will return to mother nature. Not to mention, a large amount is a cotton, which also is natural and biodegradable. But part of this design is nylon and elastane, and for that, Sarah Borghi has made the rest of the fabric out of Amni Soul Eco yarn. It will disappear every bit as quick as natural fibres. This version is very opaque and so very warm too. Thanks to the coveted cashmere fabric, it is as soft as can be, and it is stunningly soft and stylish.
Sarah Borghi Green Cotton 100 Tights
Sarah Borghi did the innovative but also obvious thing with their cashmere items. Use natural fibres, and you don't need to worry too much about biodegradability at all. Well, they took this one step further with their new cotton tights too. These tights are a similar blend to the above item but without the cashmere. This makes a touch more affordable and great if you don't like wool on your skin. They are also made with fully biodegradable yarns where synthetic tights fibres are used, like nylon. They are also every bit as comfortable and soft as anything else this designer makes.
Wolford Aurora 15 Tights
Yes, it is the Wolford Aurora range again. We told you their items would be back on this list. That is because Aurora is biodegradable as well as being made from recycled yarn. These are the very epitome of sustainable tights. Don't add any more materials to the world's supply of fabrics, and don't let it stick around too long either when it is no longer needed. The very picture of ethical tights.
Wolford Aurora 70 Opaque Tights
And yes, the fully sustainable tights stretch to opaques too. Aurora 70 is the same item we mentioned above, and it is also a recycled and recyclable tights design. Wolford is, once again, leading the world of legwear in innovation.
You May Also Like
6 June 2018
17 May 2013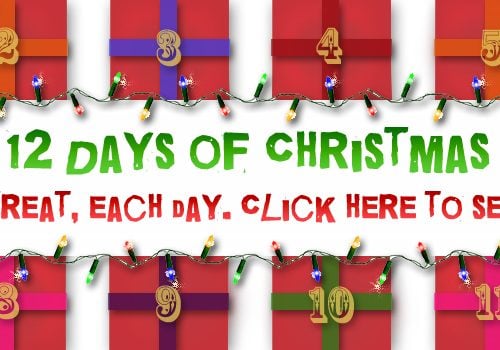 9 December 2012