Dreamgirl Sexy Lingerie: The Valentine's Day Lingerie Guide
26 January 2017
We can't help ourselves loving Saint Valentine's day. If you go crazy for sexy lingerie as we do, you surely see Valentine's day as an opportunity to wear those slightly naughtier lingerie styles you don't dare to wear other days of the year. We love every single piece in our Valentine's lingerie collection, but there's one brand in particular you need to revisit before treating yourself or your beloved one with lovely lingerie for Valentines day. Here you have 12 jaw-dropping Dreamgirl sexy lingerie styles you need to check out. No Valentine's day lingerie guide would be complete without these lovely styles.
Is this the best Valentine's gift ever?
Probably. Nothing says I love you like one of these lingerie sets with big satin bows. This garter slip above has it all for a night you won't forget.
We always think of red when we talk about Valentine's day, but you won't deny these two little cuties in black aren't just ideal. Right?
Lovely lace Valentine's lingerie to die for!
Wow! Look at that side split! This beautiful lace gown is perfect if you are staying-in, rather than going out. The lovely lace, the deep plunge neckline and the flattering design have it all for a magical night. Dessert is served!
This mesh babydoll with lovely lace trims is truly beautiful, too. Did you know it's available in plus sizes, too? It's time to show your sexy curves!
Does this chemise sound familiar to you? Its navy version has been a success at UK Lingerie. We can't decide if we like it more in navy or red. What do you think?
What about some elegant satin lingerie beauties?
How pretty is this set of satin and lace chemise and robe! Very flattering, too! If you are not a fan of red, you should know that this lingerie set is also available in a gorgeous cobalt blue.
Another of our best-selling Dreamgirl styles is back to rock your world. It's a pretty simple design, yet such a stunning one! We can't help ourselves loving it. What about you?
On Valentine's day you can be a little bit naughtier…
Watching Fifty Shades Darker on Valentine's day? Go naughtier with one of these Dreamgirl seductive lingerie sets in red.
Or a little bit sweet…
Don't say this isn't the cutest bustier ever! Naughty but nice!
And talking about adorable… this soft chemise has a little surprise: a cute heart-shaped cut out detail on the back. How cute is that! Just click on the picture above to discover it.
What's your favourite Dreamgirl Sexy Lingerie for Saint Valentine's day?
You May Also Like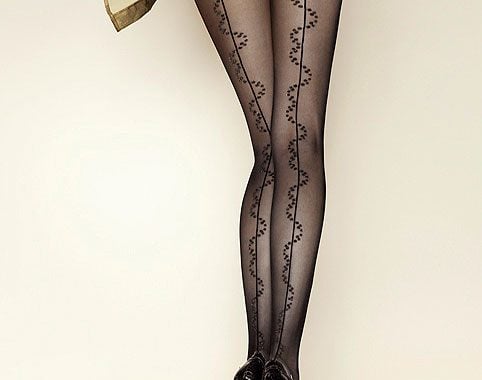 7 September 2011
16 July 2020