Leggings, The Easy Way To Be Stylish All The Time
16 February 2011
A few months ago, I was getting up at 5am to go to the gym. Early gym sessions are pretty intense. At that time of the day, gyms are full of "morning people". The spin class is full of just plain crazy people! Death by over-peddling, especially before breakfast, isn't my idea of a jolly good workout!
But the thing I like about mornings in the gym is how simple it is. It feels good to get up, forget your worries and just run for a while. This gave me an idea.
Sports leggings
A big trend in legwear at the moment is sports leggings. Leggings are becoming very popular because they're simple. They're effortless. They can look chic and up-to-date with just a simple top and fashionable running shoes.
So I thought I'd talk about the designs that have caught my attention. The ones that really look good, effortlessly.
Electro
These leggings are a fantastic retro-futurist design. They blend the best of old and new. The solid colours and red bands are very 80's techno, but I think the simplistic look is really modern. You can wear this with a huge number of outfits and because it takes inspiration from then and now, it's truly timeless.
Hip Hop
These have been a very popular product since they were released. I love the bright and simple look. Simplicity is always a fantastic way to get something perfect. Less really is more! The ruched legs and exposed seams give Le Bourget's design versatility. It's something you can wear easily and with anything that complements its simpleness. With anything like this, I'd avoid heavy patterns like florals. Solid colours and uncomplicated patterns are ideal.
Biky
This design is my favourite of Le Bourget's newest range. The colouring of this design is the stand-out feature. The white trim on blue gives it contrast, an unbeatable tactic for making a winning outfit.
It takes some cues from Electro, too. Denim has been around as a fashion item since the '50s, but thick leggings are much more modern. Le Bourget knows exactly how to select the best of every era and put them together beautifully!
The Best Thing About Sports Leggings
The best thing about sports legwear, as I mentioned, is that they're totally carefree. They're the simplest, easiest items to match up for an outfit.
But they're also very versatile. You can pull a pair on and look ready for some serious step aerobics, or a party, or relaxing.
And they're very practical. Most legwear is delicate. This kind of legwear is robust and athletic. You can actually use them! Leggings are magic. They change themselves to fit your lifestyle, not the other way round!
If you want to treat yourself to something chic, versatile and timeless, a pair of these are all you'll need!
You May Also Like
5 April 2011
12 January 2012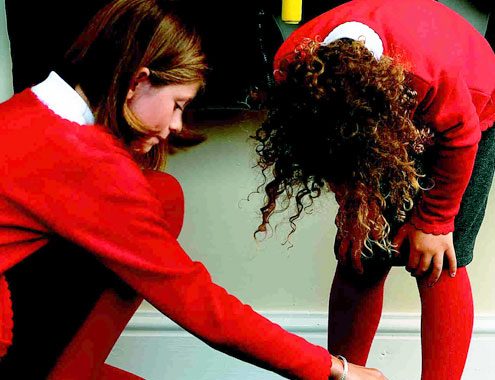 3 January 2013