Five Amazing Trasparenze SS17 Fashion Styles To Upgrade Your Wardrobe
16 February 2017
It's official. We have fallen in loved with the Trasparenze SS17 fashion collection. There is not a single style we don't like. How does Trasparenze do it to create amazing hosiery styles, year after year? From the minute we saw what Trasparenze had planned for their Spring Summer 2017 collection, we were sure you would go bananas for them. How not, right? Trasparenze SS17 range is inspired in the top hosiery trends of the moment, they are absolutely beautiful and very seductive, too. Just look at these five amazing Trasparenze SS17 fashion styles and you'll get our point!
We can't stop saying it: fishnets are the number one hosiery style right now. For the Spring Summer 2017 season, fishnets are the must-have tights style. You can wear your fishnets under your jeans, with shorts, casual or smart dresses… even with sandals!
SS17 hot trends you need to follow: whale nets, neon-coloured fishnet tights and fishnets with cut outs! 
Do you dare to go further? Try wearing eye-catching colourful fishnets, cut out fishnets like the style above or whale nets, like these below. Celebrities are all over whale fishnets, which are, indeed, one of the most demanded hosiery styles right now.
Many of you have told us that you don't like fishnets because you don't like going out bare leg. This has an easy solution: mocked fishnets! Look for diamond patterned tights and get the fishnet look plus the leg make-up only sheer hosiery can give you. These tights below are the perfect pair of diamond-patterned tights. Trasparenze had to surprise us once more, though. Look at that back seam detail. Isn't it beautiful?
Attention fans of fashion hold ups! These scroll-patterned hold ups have it all! They absolutely feminine and glamorous. We're talking about those kind of hold ups that steal your look, grabbing all the attention. So, do pair them with minimal clothes. You don't want to overdo your outfit. These hold ups are ideal for one of those days you want to dress up and show off legs.
And talking about attention-grabbing hosiery, 2017 is the season to get yourself a pair of tattoo printed tights, hold ups or, even, ankle highs! Printed tights are really hot this year. These rose-printed tights are quite a feminine style, but we have some lovely designs in our amazing selection of printed tights, including dragons, mermaids, feathers, etc.
Last but not least, Trasprenze SS17 collection includes a gorgeous selection of ankle highs and socks: lurex, floral prints, geometric patterns, polka dots, tattoo prints, sporty-chic looks… these are some of our favourite styles so far:
Get the look:
You May Also Like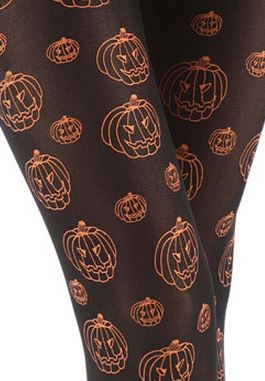 20 October 2011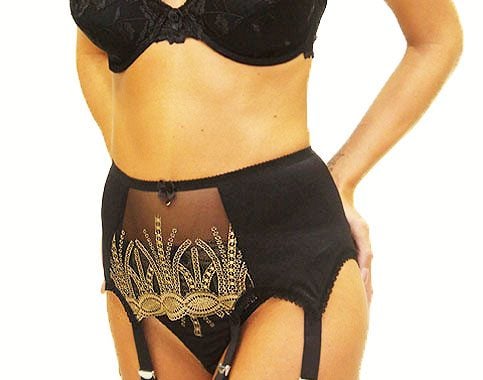 16 May 2011
11 April 2016