Five SS17 Seductive Hosiery Styles Perfect for Valentine's Day
9 February 2017
As you know here at UK Tights we love Valentine's day. It's one of the most magical days of the year. And nights, of course! Red has traditionally been the signature colour of Saint Valentine's day hosiery. As for our favourite styles for Valentine's day, we can't help ourselves loving a good pair of sexy back seamed tights, lovely lace top stockings and hold ups, tiny little hearts and arrows. Classics never go out of fashion! Do you have your Valentine's day outfit ready? What are you waiting for? Check out our list with the top five SS17 seductive hosiery styles just arrived at UK Tights and perfect for Valentine's day.
Wolford Spring Summer 2017 New Arrivals:
Wolford 2017 Spring Summer collection is to die for! We always think Wolford can't surprise us any more, but they do it again. Year after year, Wolford makes us fall in love with their stunning hosiery styles. Look at the beautiful Wolford red lace suspender belt above and tell us you don't love it already! If you want to get Wolford's complete Valentine's look, you can pair this cute suspender belt with the Wolford Lace Stockings in red, black or white. Just take a close look at the details in the lace top. Aren't these stockings an extraordinary piece of design?
And talking about extraordinary beautiful designs, look at the cute bow details in the Wolford Tessy Back Seamed Hold Ups above. Just gorgeous, aren't they? If you are a tights person, you'll be glad to know that these hold ups are also available in tights, in sizes ranging from Small to X Large, perfect for the longer legs.
Maison Lejaby's Luxury Rose Hold Ups:
If you have already paid a visit to our sister site for lingerie and nightwear, you must have seen Maison Lejaby is in the stock list of UK Lingerie. What you may not know is how amazing Maison Lejaby lingerie sets are. One of our favourite ranges in the collection is called Rosae. It includes these lovely rose-embroidered lace top hold ups in the picture above. No words can describe their beauty.
Giulia's Valentine's Day Hosiery Edit:
We introduce hosiery brand Giulia in October 2015. Since then, our Giulia section has grown and grown. The secret behind Giulia's success? A superb quality for the price! Not only are their everyday essentials great, but also Giulia's fashion hosiery is ultra sexy. You only have to look at these two gorgeous back seamed styles by Giulia.
What do you think of these pretty perfect hosiery styles for Valentine's day? What other styles would you include in your personal list of the top five SS17 seductive hosiery styles for Valentine's day?
You May Also Like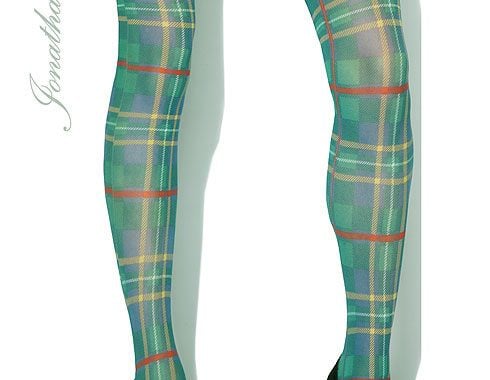 10 January 2012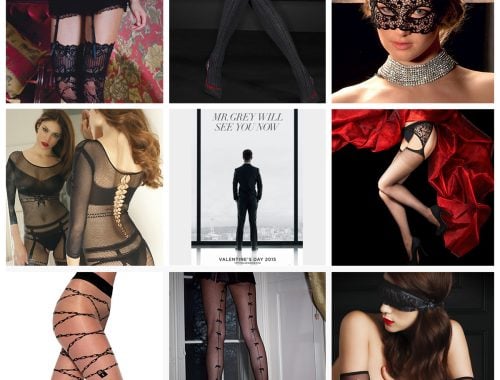 15 January 2015