Why You Should Love Fishnets As Much As We Do
25 June 2020
Fishnet tights and stockings seem to come and go in and out of fashion, but some women will always wear fishnets. These ladies have worn them for the office with their business suits ever since they were in their teens. They have worn them for drinks after work, and they will carry on wearing them for years to come.
If you don't know much about fishnets, then this article will give you a glimpse of how they came to be.
Fishnets were first worn in the 19th century and were mainly worn under long dresses. As you are probably aware, the Victorians didn't hold with showing any leg. Not even an ankle. But fishnets were worn none the less. They took hold in the roaring 1920s when ladies started to wear their dresses mid-calf length and loved the idea of dressing in a risqué fashion. This was the same era that women went unchaperoned to nightclubs and smoked cigarettes in long black holders. They wore opera gloves, strings of pearls and of course, their Fishnets. At this time, they were seen as the absolute ultimate in femininity and sexiness and allowed women of this bygone era to dance the night away.
Since this time, fishnets have been worn for all kinds of events, and the fishnets themselves have changed considerably. You can now buy whale net tights and stockings, which are as they suggest, a very large net. There is a regular net that most women choose, but then there is also a Micronet which is a much smaller net and is often worn for the office. This is not generally seen as a sexy item but more functional. There are also many coloured fishnets which young women adore. Still classy, this chic and modern look is loved by all.
In this time of gender fluidity, it's not just women who like to wear fishnets. Because they are seen as the sexiest piece of legwear on the planet, a lot of Trans people wear them along with their outfits. Fishnets tend to show off your curves and given that a lot of men have very curvy legs, it's a great way to get your legs noticed. Young girls wear them too with ripped jeans or under short shorts. Anything goes when it comes to fishnets.
It has been said that fishnets can be a little edgy and not for the faint-hearted, but we disagree. Fishnets don't have to look trashy. They can look sophisticated and trendy while still giving you that modern edge. When you wear them with a ripped jean, they look fantastic as a little net showing through the rip can look cool. Again, the idea of wearing a fishnet ankle sock is modern and appealing. Wear them with trainers or a flat loafer shoe, and they can look amazing. If you've never worn fishnets before then, this is a great way to start.
One tip we will happily give you about fishnets is this. Never wear them with an open-toed shoe. They can look terrible as your toes can sometimes poke through the fishnet and that is a massive 'no-no' for anyone. Stylish legwear is all about the idea and the look of it on your legs, but the last thing you want is to have it hit people right between the eyes.
Another great thing about fishnets is that if you're a performer and you don't want it to look as if you are wearing tights, then fishnets come in nude skin tones. For instance, Beyoncé tends to wear nude fishnets for every performance. The net blends into her skin tone, and it doesn't look like she's wearing tights, but everything is held in place, and nothing wobbles. That's another great thing about tights. They keep everything exactly where it should be so if you're a dancer, you must wear tights.
We've selected a few items for you to look at and possibly try out. There are tights, hold-ups and stockings, all fishnets and I'm sure there is a fishnet in there for you. You don't have to be Beyoncé to wear them. You have to want to try something a bit new and a little bit you!
Charnos Fishnet Tights
These are very popular as they look great and are reasonably priced. Perfect for the woman who is just starting with fishnets.
Trasparenze Ambra Coloured Fishnet Tights
The perfect choice for some colour in your life. Again, not too expensive and the selection of colour is fantastic. Pair these with a plain outfit, and they will look very stylish.
Oroblu Tricot Micronet Hold Ups
Sexy and alluring, these are so far removed from the cookie-cutter woman of the '50s who was then seen to be truly feminine. These hold-ups are a Micronet, so the fishnet is small and gives excellent coverage while still looking seductive.
Fiore Burlesque Fishnet Stockings
If you want to go all the way, then these are the sexiest stockings you're going to wear. Just the word burlesque brings an image of hot, steamy legwear to the forefront of your mind. Totally feminine, totally risqué.
You May Also Like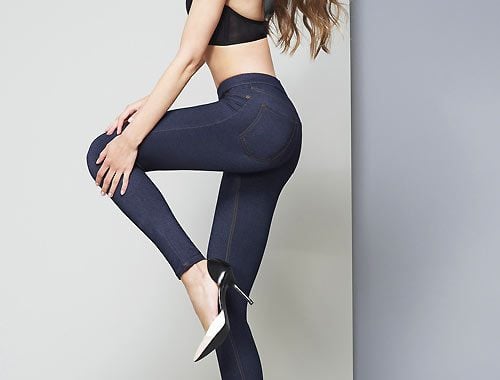 31 October 2018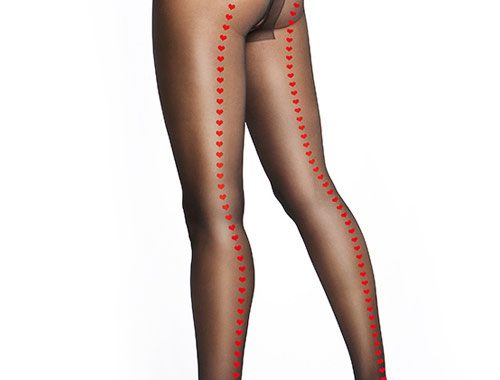 20 August 2020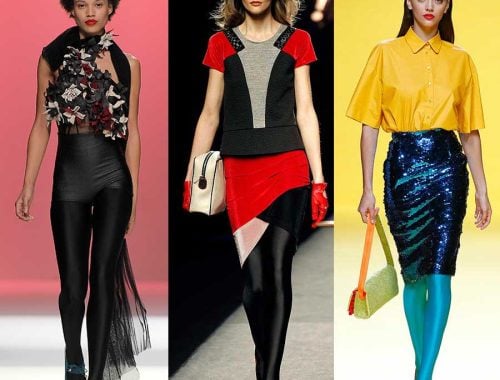 13 February 2018