Top Oroblu Spring Summer 2017 Must-Have Styles
2 March 2017
The Oroblu Spring Summer 2017 collection has arrived and we can't help ourselves loving every single style! Oroblu's cute lace ankle highs, beautifully patterned tights, seductive hold ups… the Oroblu Spring Summer 2017 collection has everything you want in a fashion collection! The best? They are very easy to combine with your both everyday styles and occasion wear.
Whether you are going to work or simply to party, these five must-have styles are just what you need to upgrade your style!
We absolutely love a good pair of polka dot tights. These are just ideal to combine with your spring styles. The contrast of the white dots over the navy or black sheer tights will catch everyone's attention. The Oroblu Cloe Polka Dot Tights will instantly upgrade your outfit. Wear them with black/navy, white or denim shades.
At the same time, floral lace tights and ankle highs are two top trends in 2017. If you are into floral patterns, 2017 is your year. These beautiful floral lace tights are one of the most elegant tights in the Oroblu Spring Summer 2017 collection. The perfect combination of classic elegance and modernity. Don't forget you can pair your lace tights with sandals, too!
Whether you are a tights person or an hold ups person, you need a pair of diamond patterned tights in your SS17 wardrobe! Even if you are not a fashionista and you don't pay much interest to fashion trends, you can't deny the flattering effect behind this geometric print. Go for dark or light colours, small or large bold motifs… Jaw-dropping effect guaranteed!
Footless Tights Are A Must-Own Garment in 2017!
And that's not all. Our list of Oroblu Spring Summer 2017 Must-Have Styles wouldn't be complete without this piece of news: footless tights are hot in 2017! As you know, both leggings and footless tights are a great option for the early Spring, right when you feel like wearing new clothes and hosiery even though it's still a little bit cold out there.
If 2016 was the year of the comeback of leggings, 2017 is going to be the year of the lightest version, the footless tights. We are not the only ones who have spotted this trend. London Fashion Week has predicted the comeback of footless tights, too.
What other hosiery styles are in your must-own list for Spring Summer 2017?
You May Also Like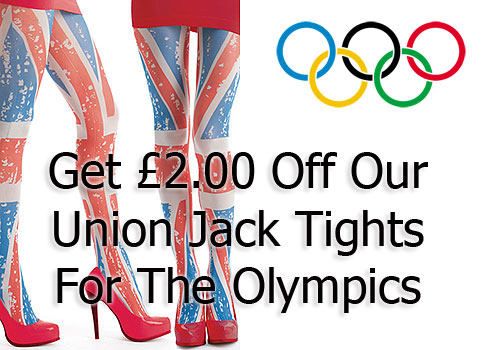 24 July 2012