We'll Make You an Offer You Can't Refuse
6 June 2011
UK Tights is having a sale! We did something similar last Summer, so we think it's becoming something of a tradition.
Today, we wanted to act as a kind of Master of Ceremonies. we'll be your guide through an array of tights designs that we think you might like and point out some of the hidden gems.
Attention to offer seekers: Here's the first item that we think deserves a word or two.
Le Bourget Electro
We actually did a review for these a few months ago.
We all really liked this piece. we're a big fan of keeping things simple, direct and uncomplicated and we think the grey/black/red hits the nail of the head here.
Black is the most popular colour in leg wear so it serves very well as a subtle and subdued foundation for what's to come. Grey can have the same effect, but when you see a lighter marl colour on sports clothing, it looks much more active. The steely shade give your legs a kind of urgency that we think contrasts well with the other colours. It's also these kind of lighter shades that really give it a Summer-friendly feel.
The red is the real ice-breaker though. The cuffs, being so vibrant, with contrast against most trainers or casual shoes, as well as the heels in the picture. The red band across the thigh? Yes, it's the eye catching part. Keeping your gazes in certain places is the whole point of fashion tights and stylish leggings!
Was £18.95
Now £15.00
Le Bourget Eva Hold Ups
We don't mean this post to turn into some manifesto for the Le Bourget fan club, but we have another one of their pieces to review for you. At least this time they're hold ups.
We were all reluctant to publish anything about her, because we feel she deserves her very own product review!
You can see for yourself that Le Bourget's photography is out of this world and we think it's good photography that really brings out the beauty of the hold ups.
The tiny Polka dots are so subtly irregular, that you'll never notice without really looking. You almost don't know what's so magnetic about them. "Why can't we tear our eye's away from her legs?" the onlookers ask themselves.
The lace tops aren't your normal swirls and peacock tails either. The pattern here is always in flux, with opening ovals and gem droplets, like a oyster offering it's pearls.
This is a truly sophisticated design, made for elegant ball gowns and breathtaking lace numbers.
Was £18.95
Now £15.00
Aristoc Velveteen Tights
UPDATE: THE ARISTOC VELVETEEN TIGHTS ARE RUN OUT
This is extraordinary!
This is, for the time being, our most affordable product. And what a product Jonathan and Dawn have picked!
Both of them, the lunatics that they are, were long in discussion over this tights sale. We think they really wanted to find something that people loved, tights that really got a lot of great press, and surprise you with an unmissable offer.
The Aristoc Polished Opaques, a product we won't finish this post without mentioning, has the greatest reduction in price, but the Velveteens are us at our most generous!
The Aristoc Velveteen Tights are only £1.50 for as long as our sale continues, but we've had a number of the colours sell out. We can't tell you how fast these two or three colour went, so we should imagine the rest will be soon to follow.
Procrastinate at your peril!
Was £6.25
Now £1.50
Aristoc Polished Opaque Tights
UPDATE: THE ARISTOC VELVETEEN TIGHTS ARE RUN OUT.

We've got to say that we prefer the shades in these tights a bit more than the Velveteen Tights.
We think the Polished Opaque Tights are designed to be worn as everyday tights. The wine and peacock shades are very popular in fashion tights. Their range works well with florals and earth tones, we should think.
As Dawn has so elegantly stated on the product page, in a kind of open letter fashion to the legions of tights lovers, these are not sticking around for too long. Not at the insane price those two drunken revellers, Dawn and Jonathan, have chosen for these tights.
Was £7.50
Now £1.85
So, It'll be Your Signature on the Contract?
This sale, like our last one, will only last a few days. And you also have to compete with stock, a lot of these items being limited editions or fashion tights.
Our advice is this. If you enjoy treating yourself and not feeling guilty about it, or if you haven't spotted anything in this post that you like, take a look at the rest of our offers.
We can guarantee you'll find something you'll love, and it'll be even better with 75% off!
You May Also Like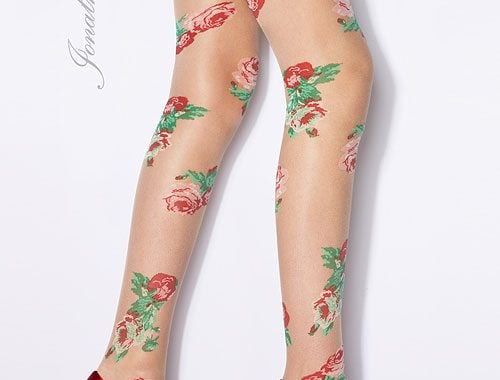 6 March 2012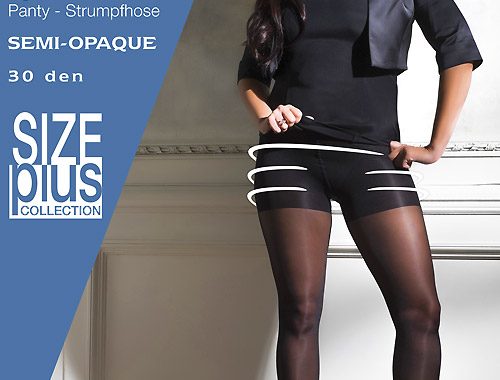 13 August 2010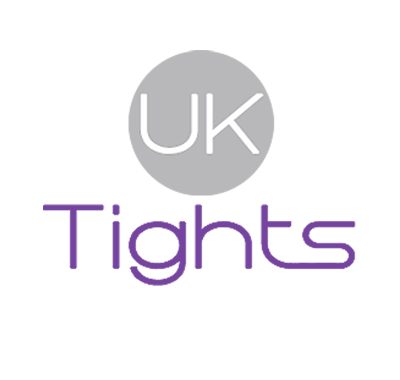 30 October 2009