The Final Leg
1 June 2011
This month is the last leg of the race to find Britain's best pair of pins! It's called the "Legs Eleven Campaign" and it's one of the best ideas to come out of this industry in a long time!
How is the Legs Eleven Campaign?
Legs Eleven has been open for a while now, but if you haven't encountered it, here's the idea. You enter the competition by uploading a picture of your legs. So when Pretty Polly fans visit the Legs Eleven page, they get to vote for their favourite snaps!
You'll get entered into a round of voting with another contestant's picture and each new round shows a new pair, so everybody who enters gets shown.
The panel of judges
What's the goal of making the whole world a panel of judges for this competition? The most popular eleven photos will be judged by a team of fashion designers, including Henry Holland, and the winner will get a £1000 modelling contract and become the Pretty Polly brand ambassador for a whole year!
When we saw what Pretty Polly had put together here, we knew how amazing it is that a brand is interacting and talking with its fans, something UK Tights is fanatical about.
It's more than likely a lot of these young ladies are aspiring models. For these contestants, Pretty Polly is giving them an amazing opportunity!
It used to be that if you wanted a career in fashion, you had to work your fingers to the bone to get the attention of some very busy people at some very intimidating magazines, agencies and designers.
But Pretty Polly wants to go out and find you, rather than making you chase after them. We think this is what fashion, and business generally, will look like very soon. We're so happy to see this many people will get the opportunity to do what they're passionate about and maybe even start a career from it, and it's going to be campaigns like Legs Eleven that's going to make it happen!
Don't forget to join this competition!
There have been thousands of entries and hundreds-of-thousands of views for the Legs Eleven contest so far, and we still have the rest of June to go before the event finishes. We can't say how cool we think a chance to be involved in something like this is.
If you think of yourself as a Pretty Polly or Henry Holland follower, a modelling hopeful or a fashion appreciator, we'd urge you to take a shot at entering the Legs Eleven campaign. You can just vote if you'd prefer, but being a part of something like this can be so rewarding, however you take part.
We've voted about two-hundred times since the polls opened but we'd be happier knowing that, by the 30th, Pretty Polly got a couple more than just that!
You May Also Like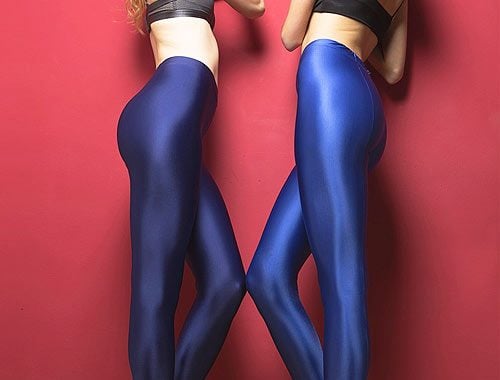 11 August 2015