Henry Holland Star Tights, The Most Wanted Tights In The World
21 February 2011
Henry Holland. It's all I'm hearing about at the moment. When Henry Holland releases a range of new designs, they're usually in our offices and out the door in about a day. It's the same thing every season. Mr Holland has an unbelievable effect on fashion lovers.
Celebrities love House of Holland
Holland's past seasons have all been manically loved by celebrities. Alexa Chung and Agyness Deyn are big H.H. fan boys. Pixie Lott wore a pair at the V Festival. Somebody even asked me the other day if we had the tights that Jessie J has been wearing. "Who?" I asked. I've mention before that I'm not much of a celebrity follower.
But all the noise centred on this man hasn't mentioned a new range. He hasn't released a new range. It's just one design. And it's becoming more popular anything else he's ever done!
Henry Holland Superstar Tights. The number one asked for, sought after, tracked down an item of leg wear in the world!
Henry Holland makes amazing patterned tights!
The thing I like about Holland is that his stuff is simple. The patterns are straightforward and uncluttered. I think this gives them their power. The effect of the Superstar tights comes to form the spacing and sizing of the stars. The larger stars sit at the peak of the shin, the upper thigh and, of course, the bum. You get a really great visual effect that keeps the eyes in the right places.
Because of its simplicity, the House of Holland tends to be popular with a range of people too. I mentioned Alexa Chung and others. But nearly every time I'm in a city or a shopping centre, I see a pair on an ordinary girl. These tights have universal appeal.
Oh, and by the way, these are the tights Jessie J has been wearing.
I don't have a doubt that a new portfolio will be on its way soon, but I think this item should stand on its own. I'd say Henry is going back to basics here. And I think it's given his tights real beauty.
You May Also Like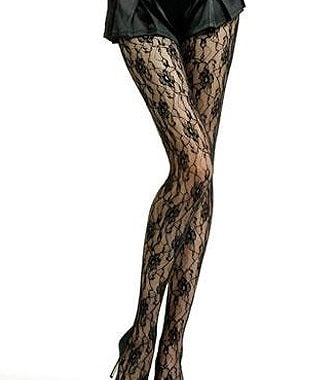 16 August 2013
15 December 2016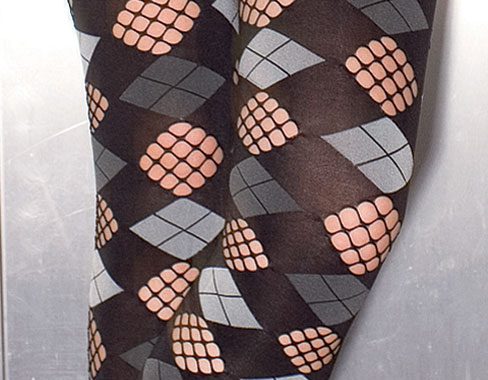 24 August 2011