What Are The Best Hold Ups for Summer?
30 May 2018
Summer is just a few days away, so it's time to swap your opaque hold ups for something lighter. What are your favourite hold ups to wear when it's warm? These below are the styles we swear for; the best hold ups for Summer, according to UK Tights.
The best hold ups for Summer are ultra sheer hold ups
Indeed. The best hold ups for Summer have to be ultra sheer hold ups, this is, all hold ups under 10 denier. How not? They make your legs look amazing. As nobody can tell you're wearing tights unless they look close, people will simply assume your legs are fabulous. Ultra sheer hosiery is the No. 1 secret to flawless legs in Summer!
The Charnos Simply Bare range is one of the most popular ranges for Summer, but not your only option, of course. Other amazing products are Aristoc 7 Denier Ultra Bare Hold Ups, Oroblu Geo Up 8 Hold Ups and Pretty Polly Naturals Hold Ups. 
How can I get a bare leg look without ultra sheer hold ups?
We know some of you are not keen on ultra sheer hold ups, as they are easier to ladder. If this is your case, you have two options to get that natural bare leg look:
Go for ladder-resist hold ups! They will be life-savers for you. These Andrea Bucci ladder-resist hold ups are really popular at the moment, but you have a few more to choose from.
Go for ultra-sheer appearance. Some brands manufacture tights around 30 denier with a much lighter appearance. Here you have an example of some 8 denier appearance hold ups by Hudson. They look absolutely natural, but their actual denier is 17. This means the chances to ladder them are smaller.
Are toeless hold ups a thing?
Yes, they are! Toeless hold ups aren't as popular as toeless tights, but we have a few styles you may want to add to your hold ups collection. Maybe the reason we don't find more open toe hold ups is that many people don't know they exist.
Our No. 1 sellers in this range are the Falke Shelina 12 Toeless Thong Hold Ups. For a premium style, try the ITEM m6 Women Invisible Hold Ups Open Toe, with graduated leg support. Giulia also manufactures some open toe hold ups: Giulia Open Toe 15 Hold Ups.  
Say Yes to Fishnets hold ups for Summer!
We are a little bit obsessed with fishnets. Sorry not sorry! Fishnets are ideal to wear in Summer with dresses, shorts and skirts. We'd suggest you wear them under trousers if it's one of those days when it doesn't feel like Summer even if the calendar says it's Summer (if you live in the United Kingdom you know what we mean, as we have plenty of those). Other than those days, let's take advantage of the warm weather to show off legs in fishnets.
 Let's welcome coloured hold ups!
Let's try something new this Summer, shall we? Let's try to wear coloured sheer hold ups more often, instead of your usual black hold ups. We promise it will make you feel brilliant! Bright coloured hosiery is a trend at the moment and this is an excuse like to other to add a little bit of colour to your Summer wardrobe. And remember, you can also wear coloured hold ups with sandals!
What of our favourite hold ups for Summer are you going to try first?
You May Also Like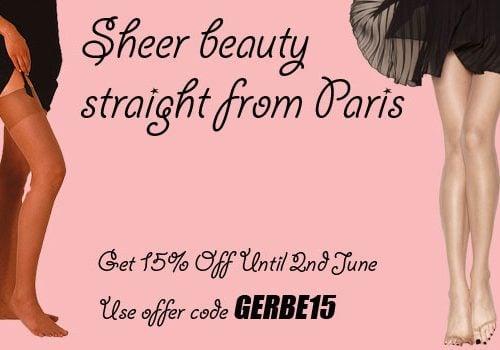 29 May 2013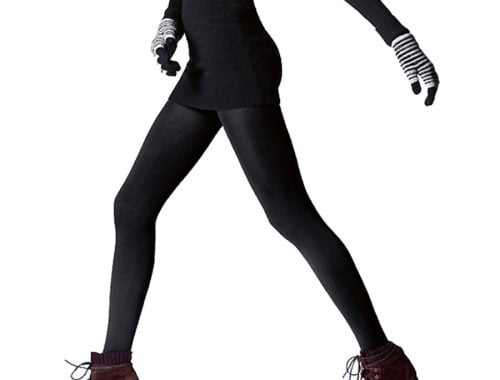 30 January 2019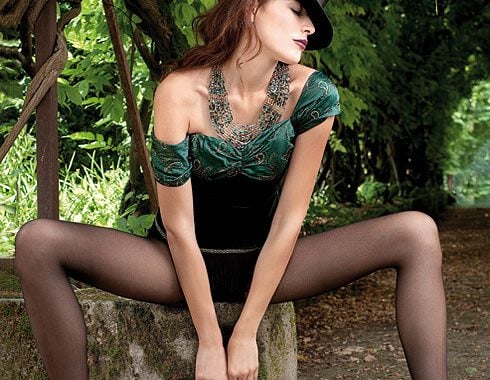 24 February 2011