Pretty Polly – Your Legs, As Nature Intended!
21 April 2011
This post ties in nicely with what we talked about in my last post. We talked about how brands tend to do well with their designs for most of the Summer, but few manufacturers have a design ready for the most intense Summer weather. Jonathan Aston is the exception. Their Jonathan Ashton Sheer Colours are ideal for Summer. But there's been a few other items released recently that you might want to take a look at for the coming weeks. What's up with Pretty Polly your legs?
New Ultra Sheer Tights
Pretty Polly Naturals. 8 Denier tights and hold ups, made of reinforced yarn that are extremely resistant to tears. Only for the more hardcore weather! A few months ago, Pretty Polly stopped producing their Natural range. We were a little surprised because these were one of our best Spring/Summer items. It was possibly because they weren't needed in the Winter, but they disappeared for a time, no trace to be found. Not any more though! Pretty Polly have brought the Naturals range back for this Summer and they're already available, poised for what's going be a blistering 2011!
Au Naturale
Pretty Polly haven't just brought their items back, they've improved and refined their designs. They've done away with 5 Denier, and upgraded the whole range to 8 Denier for a better resilience, without sacrificing their cool and light feeling. I'm going to take a quick look at Pretty Polly's five new products here today, and give you a brief overview of what Pretty Polly have been improving upon.
Sandal Toe Tights
A quick note on toes. "Sandal" still cover the toes, whereas "open" leave the them entirely free. These are a good example of open toes. If you're looking for open toes, Pretty Polly have added one as part of this range. I'll cover that one next. Pretty Polly's Sandal Toe Tights are the backbone of this collection. Because of the ultra-sheer legs and the invisible toes, the design has a consistent effect of tanning and colouring the legs without ever showing you're wearing tights. The full concentration of invisibility makes this design the first that anyone should look at, if they're looking for a subtle pair of tights this Summer. These are one of the most discrete of Pretty Polly's Natural range.
Open Toe Tights
Pretty Polly's Open Toe Tights are designed with one very important use in mind. Sandals and flip flops! This is the confusing part. Open toes have two small loops that hook onto your first and fifth digits, keeping them in place, but leaving your feet free for seaside shoes. With this particular piece being so specialised for beach shoes, you'll be wanting a pair for outdoor strolls. Or if you're playing a extra in Baywatch!
Natural Hold Ups
Hold ups are one of the obvious choices for keeping cool in warm weather. Some hold ups have a heavy stylised lace around the thighs, but this can be a little heavy for the coming season. Pretty Polly have designed these hold ups with a simple, discrete and flat top. The result is a pair of hold ups that's lightweight and discrete.
Just Oiled Tights
As soon as the Sun starts to show itself for real, these will fly off the shelves! Pretty Polly didn't design these tights for your legs. These are for the eyes! Just Oiled are made to give your legs a gorgeous massage oil sheen. This is Pretty Polly's answer to Charnos Simply Bare and the myriad of other tanning effect tights. Polly always take what they've learned in the past and put it to good use, so you can expect the Just Oiled Tights to be one of the best made in the industry.
Secret Slimmer Tights
Now these are the ones to keep an eye on! Secret Slimmers are the perfect example of Pretty Polly shaving down its total amount of items and refining its products. Secret Slimmer was a 20 Denier control item that shaped your legs. They still come in a 50 Denier version. Pretty Polly have combined the sheerness of their Naturals and the shaping, slimming effects of the Secret Slimmers. The result is a pair of tights that perfects your figure while staying completely out of sight! This is one of Pretty Polly's cleverest designs to date.
And Before We Go…
This is going to be my last post for a few days, as we have the Easter weekend to look forward to. It's a mix blessing, really. On the one hand, ludicrous amounts of chocolate, on the other, Boardwalk Empire has finished and Sky+ refuses to record The Sopranos with any consistency. Well, we hope you have an exciting long weekend. You'll definitely come back to some fantastic posts on new items and special releases next week! Happy Easter!
You May Also Like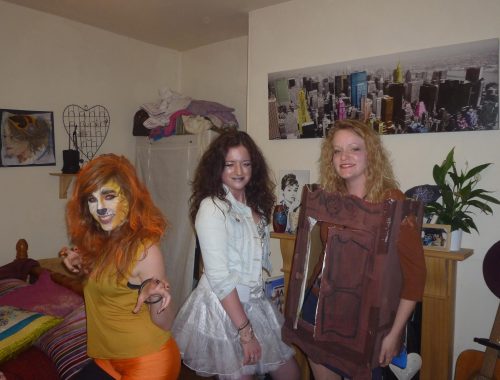 7 November 2011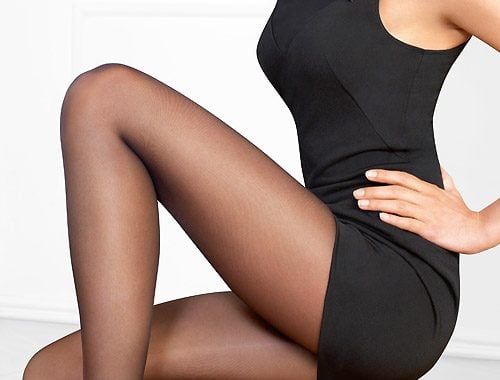 4 September 2018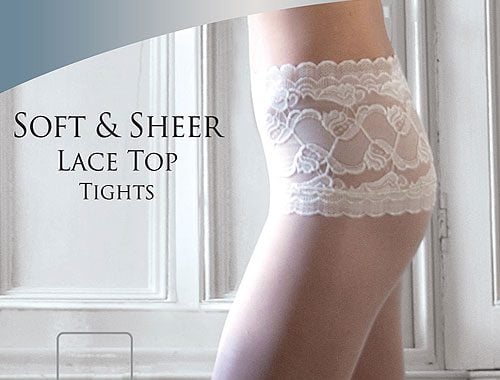 3 May 2013