Why More Women Wear Stockings for Work?
15 April 2016
Are you a stockings person or a tights person? Many people like wearing all of them: tights, hold ups and stockings, but let's admit it, you always end up wearing one of these styles more often. We have gone through our sales and reviewed hosiery trends and celebrity legwear looks and we came out with interesting findings: More and more women wear stockings for work these days, particularly female business women. A new generation of women in business prefers to wear stockings to the office.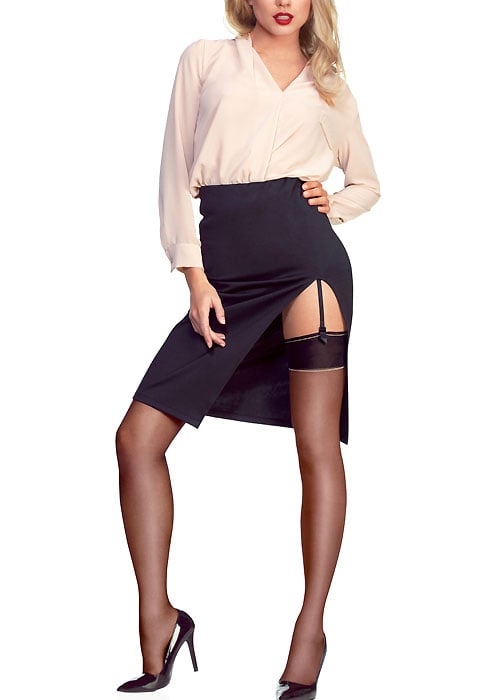 More Entrepreneur Women Wear Stockings to the office:  Le Bourget Retro 20 Denier Stockings – £11.99
Stockings Are Moving Outside The Bedroom: 
Nobody can deny there's something sexy in every pair of stockings, that's why stockings always look stunning with boudoir-inspired hosiery. Lace top fishnets are very popular to combine with your hosiery, although, as often happens in fashion, the choice of flat top stockings or lace top stockings is simply a matter of personal taste, rather than a trend-related matter. Most people prefer going for simple plain stockings for work, rather than fashion stockings with back seams or fully fashioned stockings.
Everyday Sheer stockings As seen on Fated & Fabled Magazine: Gipsy Sheer Smooth Knit Stockings (Gold Box) – £1.99 (Source: Fated & Fabled 'Three is Green' | Fashion Director Christobelle Bachellor | Photograph Mehul Derodra) 
If you feel like following this growing trend, make sure you also buy a good quality suspender belts to give you all the security and comfort stockings wearers need. Many customers have shared with us an easy tip for wearing stockings all day long. Instead of wearing your stocking belt over your underwear, try doing the opposite: wearing your underwear over your suspender belt. It may not look as sexy but bear in mind that a working day can be long. You will save time with this tip since you won't have to readjust your stockings.
If you prefer the extra support of a silicone band, you can always go for hold ups. You shouldn't need any suspender belt with hold ups, but you can still the suspender belt if you like how it looks together.
UK Tights' Best-selling Stockings for Work: 
Take a look at UK Tights Hosiery Statistics for more information about stockings sales in the UK.
You May Also Like
7 November 2012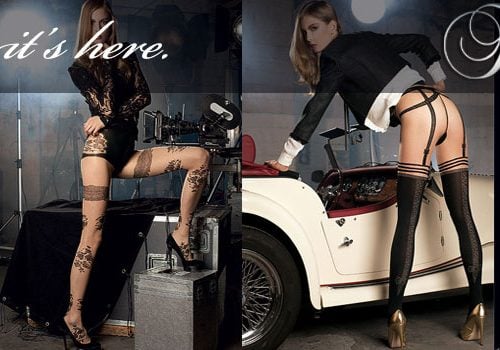 12 August 2013