Top Hosiery Trends of 2016 As Seen On Pretty Polly SS16
11 April 2016
Pretty Polly SS16 collection is ready to shop at UK Tights! If you haven't had the chance to take a look at their new designs for Spring Summer 2016, this is your opportunity. Pretty Polly has created a whole new collection of designs to upgrade your whole wardrobe with fantastic patterns. Inspired in the hottest hosiery trends of 2016, Pretty Polly wants to make sure its designs are easy to mix and match with your outfits. Keep reading to discover what are the five hottest hosiery trends of 2016 and how to make them yours!
Five Hottest Hosiery Trends of 2016 As Seen On Pretty Polly SS16 Collection
Pretty Polly Flirty: The Ultimate Boudoir Hosiery
Flirty is the name of Pretty Polly's most sexy hosiery designs. Who can forget the Pretty Polly Enchanting Hold Ups (£9.99) or the Pretty Polly Delightful Tights (£9.99)? Fifty Shades of Grey meant the comeback of boudoir hosiery and the New Pretty Polly Sumptuous Fashion Backeam Net Tights (£9.99) have everything you need for a perfect boudoir-inspired leg look: floral lace and sensual back seams over a fine tulle.
A Season's Essential: The Polka Dot Tights!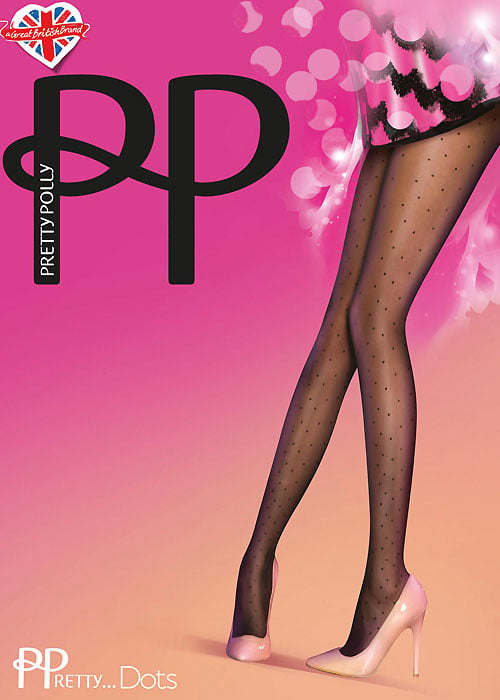 New Pretty Polly Dots Fashion Tights – £9.99
Diane Von Furstenberg AW15 and Giles AW15 featured black dotty tights, which were one of the big trends in 2015. Later one, we've spotted them in SS16 catwalks, such as Alexis Mabille and Philosophy di Lorenzo Serafini. We aren't the only ones who have a crush on polka dot tights. Celebrities and bloggers can't stop loving them. Don't be an exception and get yourself some dotty tights!
It's All About the Diamonds: 
New Pretty Polly Diamonds Net Fashion Tights (£9.99) and New Pretty Polly Blue Diamonds Fashion Tights (£9.99)
2016 is the year of diamond patterns. We really liked the diamond pattern of Aristoc Diamond Opaque Tights (£8.99) when they came in a few months ago and, more recently, we have seen diamond patterned tights in SS16 Emanuel Ungaro and SS16 Prada catwalks. Diamonds are back to stay!
The Must-Wear Hosiery Style of SS16: Fishnet Tights
We couldn't leave the New Pretty Polly Tempting Large Net Tights (£9.99) out of the combo. Fishnets are definitely the hottest trend in hosiery at the moment. April last year we wrote this feature about the comeback of fishnet tights to Fashion, but, since then, we've seen fishnets more and more! Madonna, Taylor Swift, Alexa Chung, Katy Perry, Beyoncé, Gwen Stefani, Mariah Carey, Demi Lovato, Bela Hadid, Ariana Grande… the list of fans of fishnets never ends!
90's trends are now coming back to Fashion. However, prints and patterns are inspired in the '70s. Do you remember our selection of seven printed tights to travel back to the '70s? You can include to the list these two little beauties: The New Pretty Polly Waves Fashion Tights (£9.99) and the New Pretty Polly Posies Fashion Tights (£9.99) with lovely floral patterns in light nude.
What of Pretty Polly SS16 designs is your favourite?
You May Also Like
5 April 2013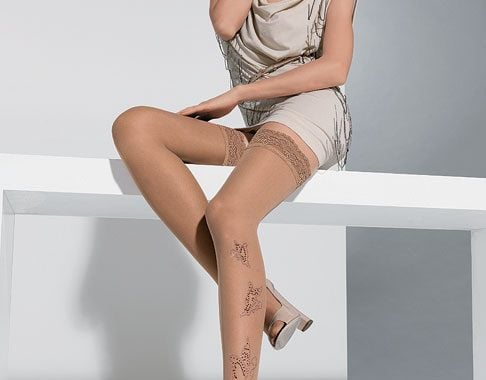 5 April 2012