UK Tights' Guest Blogger: Hosiery For Men (II)
15 December 2014
At UK Tights we're doing our Christmas countdown. We're very excited about Holiday outfits and gifts, but we haven't forgotten our commitments. Besides, the temperature is dropping and you can tell winter is unofficially here. A promise is a promise! So, here you have the second (and final) part of the collaboration between the blog Hosiery For Men and UK Tights.
Did you miss the first four picks by the Hosiery for Men bloggers? You can still read them here. Are you ready for more recommendations?
4 More Tights for Men For Winter Weather: 
These Aristoc Cotton Tights are part of the Aristoc Leg Luxury collection. The three-dimensional construction makes them extremely comfortable to wear with an exceptional fit. These are some of the best cotton opaque tights available and the smooth sheen provides good glide under trousers.
Like Falke, Kunert are another German brand with a reputation for quality, comfort and excellent fit. Their styles are suitable for men and women, and the sizing options are perfect for taller people. The Kunert Warm Up Cotton Opaque Tights are designed and engineered for warmth in cold weather. They are available in three dark colours and sizes to go up to XX Large.
Another popular Kunert style is the Kunert Liz Cotton Tights. They also go up to an XX Large size, and at 120 denier will provide excellent opaque coverage. Being mainly cotton means they will breathe well and stay comfortable under jeans or trousers. They are available in seven colours.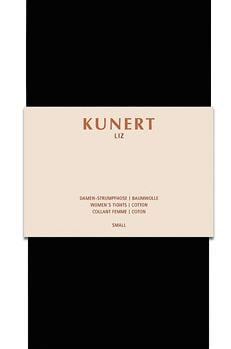 In the coldest weather, the Hudson Cover 300 Denier Opaque Tights would be a perfect choice. These soft tights will provide a totally opaque coverage that will keep your legs warm and snug even when it is icy outside. Available in five colours and in X Large and XX Large sizes.
Now that we know the expert's voice, we'd like to know your opinion. Have you tried any of these tights?
Which ones are your favourites to keep your legs warm in winter? 
You May Also Like
1 September 2010
16 June 2016