UK Tights is at Dreamingless Magazine
19 February 2015
Guess whose socks are in the February Cover of Dreamingless Magazine? Ours!
If you follow us on Facebook you must already know we often collaborate with Fashion bloggers, Fashion stylists and Fashion magazines. This time, hosiery by UK Tights is featured in the editorial "Not just pretty in pink" by fashion stylish Christobelle Bachellor and photographer Danny Kasirye.
What Dreamingless Magazine looks like? 
We couldn't agree more with the policy of Dreamingless Fashion magazine. At UK Tights we love a real woman. Isn't it great to finally find a Fashion magazine standing against over-retouching?
Chantelle Pidgley features UK Tights hosiery
We adore the look of model Chantelle Pidgley in the Editorial. Luckily, photographer Cristobelle Bachellor kindly sent us a few photographs. So here you are some of the pretty pink outfits of the Fashion editorial. If you like them, you can have a look at Dreamingless February Editorial.
Hosiery by UK Tights: Trasparenze Valentina Coloured Hold Ups in Bouganvillea pink and Samoa Anklet Socks by Pierre Mantoux. 
If you had to pick a single outfit (only one), Which one would you style? Tell us! We want to hear your opinion! 
Source & copyright: Dreamgirl magazine
You May Also Like
6 August 2020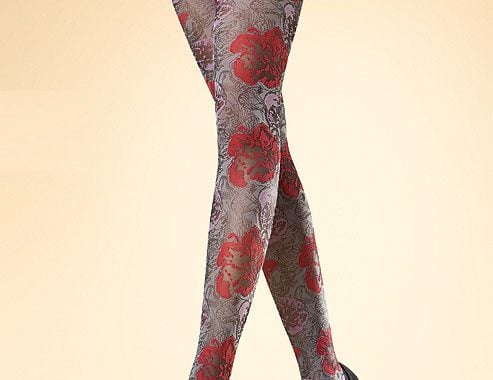 22 March 2013