Fashion Tights to Suit YOU!
23 June 2010
Fashion magazines, after you get past all the adverts, give the best advice on style, trends, popular designs and what to wear this season. Elle, Vogue and the like always have every kind of clothing in their pages, so when I come across a piece on the best hosiery for summer, its always the first part I read.
If you're looking for what's best for the catwalk, magazines are by far the best, but not too many magazines can recommend which hosiery is best for you!
Here's a few hints and tips to go by when buying hosiery, so that you will always find the perfect pair for you:
Colour

: Colourful tights can be tricky to get right, and it depends on what you're buying them for. If you are looking to match with a dress or outfit, find the same shade, or completely contrast. Contrasting is getting to be very popular and mixing bubblegum pink with lime green is very fashionable. If you'd like more information of how to use colours, I'd recommend my post on coloured tights.
Patterns

: Pairing colours is a tough job, but pairing patterns is even tougher. If you have a plain dress, go for either plain or pattern tights, either is fine. The only thing to avoid is two different patterns! Unless you can find exactly the same design, I would avoid doing this, otherwise people might think Picasso took up dress making.
Sizing

: On each of our product pages you'll find a sizing guide below the sizing option. Sizing guides are made by the companies that produce the hosiery, so they are almost always accurate. If you fit into a certain size on the guide, that's the one the hosiery, and you, will always look best in. Each brand uses a different guide, so its important to take a quick look at the chart if you're trying a brand for the first time.
Tights, Stockings or Hold Ups

: Picking between tights, hold ups and stockings is a personal thing, this is one I can't advise you on. Just pick the one that feel best for you. Try a few different brands for each type until you feel most comfortable. If you still can't decide, try suspender tights, like the Trasparenze Cortina. This is a great way to find a happy medium. They are less constrainting aroung the brief, but don't have any of those fiddly clips you find on stockings. Crotchless tights might also be advisable if you are looking for something a little lighter for summer.
Make it Your Own

: I love to know what's in fashion. I think its one of the best ways to express yourself and a fantastic way to give yourself a treat, but I always make it my own. If I don't feel that these shoes are me, I don't buy them, I love to be myself. If you find a pair of tights you like, go for it! Even if their not the "in-colour" this season, don't worry, as long as feel good in them, you'll look good in them!
And for Everything Else

: If you are still unsure about what to buy, or which design is the best one for you, you can always phone UK Tights customer services. A customer services adviser is the perfect way to find exactly what you are looking for if you can't find it on our website. Our lines are open from 9am-5pm, Monday to Friday, and the number is

01625 460 180

. UK Tights staff value the customer above everything else, so if you need anything, we'll be here to help.
So as we're at the start of the summer season, pick up a few fashion magazines and see what's in style, but don't forget, you always have to find the style that's right for you.
You May Also Like
21 March 2014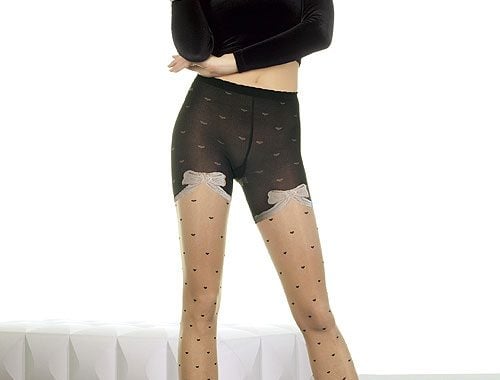 9 April 2015