Fifty Shades Darker Hosiery Trends: The Bodystocking
25 January 2017
Valentine's day is just a few days away. Time flies! Did you know Valentine's day is the releasing date of the Fifty Shades Darker movie? The second instalment in the Fifty Shades trilogy is one of those films that inspire fashion collections and new trends. Fifty Shades of Grey brought back to fashion boudoir hosiery and lingerie and, how not, we can predict a similar trend growing in 2017. Just look at these fabulous Dreamgirl designs and you'll understand how Fifty Shades Darker has influenced the 2017 hosiery trends, bringing back to fashion the seductive power of bodystockings.
Multi-strapped bodystockings are so hot right now! This trend is influenced by the comeback of minimalism to fashion and the success of bondage lingerie styles. The results of this combination of styles is this elegant sheer halter neck bodystocking on the picture above. Isn't it breathtaking?
Sometimes less is more. An example of this? This stunning semi-opaque halter neck bodystocking by Dreamgirl, which is also available in queen size. A simple lace neck detail and a seductive lattice detail in the lower back area complete the minimal look. A spectacular open back gives the last touch. This Dreamgirl bodystocking doesn't need any adornments. It doesn't need it. It drives all the attention to your curves. Jaw-dropping guaranteed!
From minimal to fishnet bodystockings
Get the look: Seductive Dreamgirl Strappy Semi Opaque Garter Dress
Criss-cross details are very flattering. They have an uplifting effect, beautifully smoothing your silhouette.
Let's move from the 90's-inspired minimal trend back to the 80's. Patterned hosiery, in particular fishnets, were hot in the 80's. All these styles are back to fashion and they are everywhere! Aren't these bodystockings fantastic? We love the strappy look of the criss-cross pattern.
Get the look: Dreamgirl Criss Cross Fishnet Bodystocking 
If you are into fishnet tights, why not moving to fishnet bodystockings? This style is the favourite of celebrities, including Kylie Jenner, Lady Gaga, Nicki Minaj and Rita Ora. Furthermore, fishnet bodystockings work very well when worn under your clothes for a casual look, a party look or as festival wear.
Get the look: Dreamgirl Long Sleeved Fishnet Bodystocking, also available in Queen size
What's your favourite Fifty Shades Darker-inspired bodystocking?
You May Also Like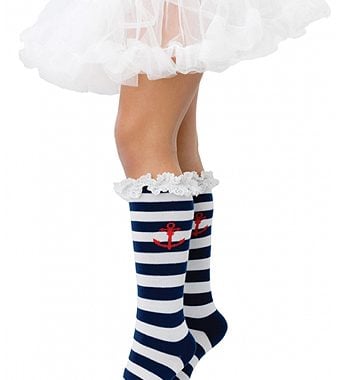 12 August 2010
15 December 2009
20 December 2012