What Things Should I Look For In A Bra?
27 July 2021
What precisely should someone be looking for in a bra? It is a good question and one that we often don't ask because we assume that all bras are the same and that there isn't too much variety to choose from. Bras are one of those types of lingerie and clothing that people often just get stumped by. It is often easiest to get whatever is closest to what you are used to in terms of fit and specifications, but there is so much wasted potential to get the perfect bra that we thought we would make a list of things you are potentially missing out on. Here are some of the things you should consider in finding the perfect bra.
What Size Bra Do I Need?
This one might sound a little odd as everyone knows their size. Well, it might surprise you, but not everyone knows exactly what size bra they need. It can be a case of poorly fitted bras, a recommendation based on little evidence, or just that you are wearing something you have always worn and not given it a thought. This one is hard to recommend for though. You can measure yourself, but a professional bra fitting is the best way to find out exactly what you need.
If you want to measure yourself at home:
Take a tape measure and take your band number, which is the number around your back from under the bust, where the bra's underwire might be.
Take the bust number, which is the number across your chest at its furthest point, usually the nipple.
Subtract the first number from the second.
Each inch is a cup size, so one inch is an A cup, two inches is a B cup and so on.
What Colour Bra Should I Get?
There are two things you need to know first before you can find an answer to this. Firstly, what skin tone do you have, and what are you wearing it with? We think it is a good idea always to compliment your skin tone, if not match it. Darker reds go well with very bronzed and dark skin tones. Lighter colours like beige, pink, or pastels go with fairer skin.
And secondly, if you are wearing something a little transparent or sheer, you have to match your skin tone and the colour of your top. Generally speaking, though, here is your rule of thumb; always match your skin tone first, your top second. This is because the whole reason you can sometimes see a bra through a top is that it clashes with your skin. If you wear something autumnal and have very fair skin, it will show through most silky garments. So if you are slightly tanned, try a nude bra with your top first, rather than matching it to your outfit.
Do I Need An Underwired Bra?
Underwires provide support and a rock-solid foundation for those that want their boobs to stay precisely where they should. The underwire is also an excellent foundation for something comfier. Even if you don't need too much support, having an underwire is a superb way of getting a bra that is a little more comfortable than your average bra. Of course, it will always offer a little support, and that is great, but for some, it is just something to make sure your bust is secure.
In short, if any of the above is something you often worry about, then make sure you have at least one great underwired bra. If you rarely think about your bra not feeling secure and offering you good positioning, or you don't feel your back hurting throughout the day, then you probably don't need one.
How Much Should I Spend On A Bra?
Like many things in life, the more you spend, the more you will get. That is, of course, a rule of thumb and not a law of the universe, so it is not always the case but is generally reliable. There are ways of telling when that is the case, though. There are two scenarios to watch out for, one where you need to spend a little extra and one where you don't.
Spend more if you need support and a great fit. Bras are technical products, and so they need lots of research and development to get them to be as comfy as they are. If you want a new bra and need something very scientific, it is always best to extend your budget by another 10% or 20%, and you will get twice the calibre of a bra.
But worry not, you needn't spend that much if you want aesthetics and style. This comes down entirely to a personal choice. Find the item you love the love of, and we have plenty of budget bras that are as gorgeous and sexy as those that cost a lot more. This is a matter of personal choice, so find something that you love the look of and something that matches your skin tone and wardrobe and unique style instead, and don't worry too much about the price.
What Brand Or Designer Should I Choose For A Good Bra?
That question has as many answers as there are designers. It also depends on what you want the bra for exactly. Here are a few common questions we get asked about bra designers and who is best for what type of bra.
If you are looking for larger cup sizes like a G cup bra or an H cup bra, designers like Aubade, Empreinte, Felina, and PrimaDonna are ideal. They have always made bigger cup sizes, knowing that their engineering and quality construction would suit a larger cupped bra. But what is remarkable here is that all these designers have gorgeous and feminine bras too. You may think that something as practical as a good range of sizes means they are very plain, but that could not be further from the truth. These are some of our most gorgeous brands.
If you have had a mastectomy and need a mastectomy bra, then the brand you need is Anita. They make ideal items for adding the coverage and volume you might want from a mastectomy bra. They are supportive, comfortable, and all have pockets for padding and inserts.
If you want the height of luxury, like silk bras, then Aubade comes to mind once again, and so does Mimi Holliday, who make some of the most astonishingly feminine and high-end silk bras. They are decked with heaps of detail and richness and have the most attention to detail than any bra out there.
How about a sports bra? This would have to be Passion and Tavi Noir for the best in both style and performance. These two designers always bring us high-end sportswear that is gorgeous to look at and stunningly stylish but is never anything less than the most performance-ready sports bras in existence.
Have We Missed Anything?
There are so many other questions to think of, and we cannot address every issue in one blog post, but rest assured, we will have helpful tips and something new and exciting to show you that you might not think of to enhance your wardrobe in the future. So subscribe to our newsletter, and you will have something unique to look forward to and plenty of new products and ideas to try.
You May Also Like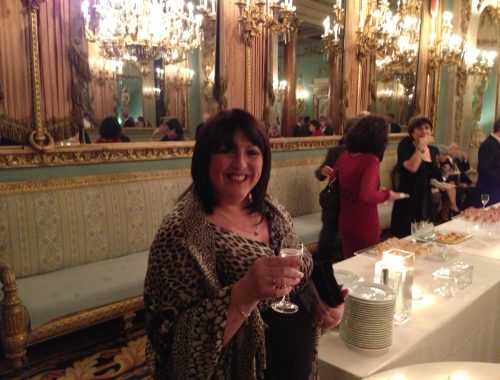 15 February 2013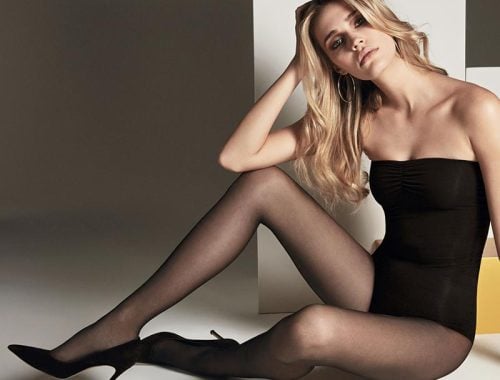 10 January 2019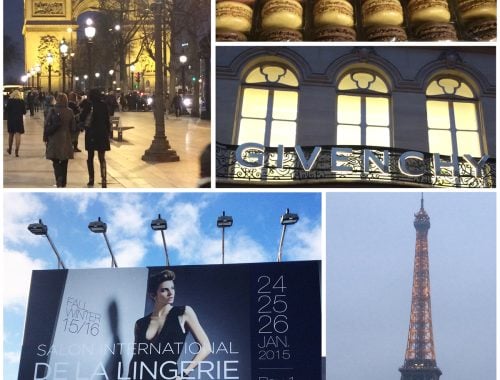 30 January 2015