The Ultimate Bridal Tights And Lingerie Guide For 2021
22 July 2021
The summer months are upon us, and that always means one thing. It is finally the wedding season. We always get so many requests for bridal tights and white lingerie in July, August, and September, and we expect the summer of 2021 to be no different. Even with the difficulties in having a public meeting or get-together, we know that enough lockdown measures will be gone, and possibly all of them, that your wedding should be totally and ultimately back to normal.
So if all things go smoothly, what is it that you need to keep in mind for your big day this year? There is so much to think about, but the main thing we have for you that you shouldn't forget is your bridal tights and bridal lingerie. We have tonnes of items and designs to offer you that are perfect for your wedding. So let's take a look at a few vital types of items you will need.
Bridal Stockings, But Not As You Know Them.
You can go for wedding tights if you want, but even those that find the fiddly nature of stockings to be irritating, many women still want to make an exception for their wedding for the most feminine choice possible. This means stockings, of course. White stockings are some of the best items for those that want something that oozes femininity and adds heaps of vintage charm. So for stockings, we would not recommend white stockings first. This seems odd for us to say, but the reason is simple. Depending on your skin tone, white stockings can make you look a little washed out or too pale. Very fair skin often looks blue in a pair of white stockings. Instead, go for something off white like ivory or creamy unbleached linen, sometimes referred to as ecru. This will match your skin tone well and is ideal for pairing with any wedding gown or dress.
A White Wedding Bra, A True Staple
This is the obvious choice for a wedding, and it is a non-negotiable part of any bridal attire. A gorgeous white lace bra is a perfect choice. You could go for something silkier or satin-like, but most would choose the most ornate bra possible for an event like this one—the more rich and extravagant, the better. We would start with a range like Aubade's Wandering Love, one of the most feminine bridal bras on the market. It is rich and lacy and full of femininity and a style that only a Parisian designer can capture. There are many other wedding bras we have. With white being generally a trendy colour for lingerie, we have bridal lingerie in heaps, with every style and permutation you can imagine, and something for everyone.
Basque-ing In The Beauty Of Something More Unique
Forgive us the pun, but we have to catch your eye somehow. The humble Basque has been synonymous with beauty and rich design for the longest time. It is an acceptable alternative to a bra and has the added benefit of shaping your midriff a little whilst offering your bust some support. Dominique Hannah is the lacy white wedding basque we would recommend. Whilst many basques are made for the boudoir and are black or red. This is an actual wedding basque so that you can find it in white. It is also the sexiest option for your undergarments. This brings us to the last item on a list.
A Bridal Teddy, One Thing For The Day And Another For The Night
Teddies are a joy to wear. Some you can even wear under a dress if they are strapless and have built-in support for your bust. But if not, there is always the wedding night. Lingerie for your wedding night is not often thought about in posts like these, as so many fashion blogs are concentrating on the big day itself. But what about the nighttime? If you decide not to go for the Basque, why not try the perennial and terrific teddy? The great thing about this is, you don't need it to be in white either. You can have something that is not so traditional if your wedding outfit's very strict idea is not exactly what you want. But that is not to say you can't find teddies in white too. See our whole range of teddies and find something superbly feminine and memorable for your wedding night.
You May Also Like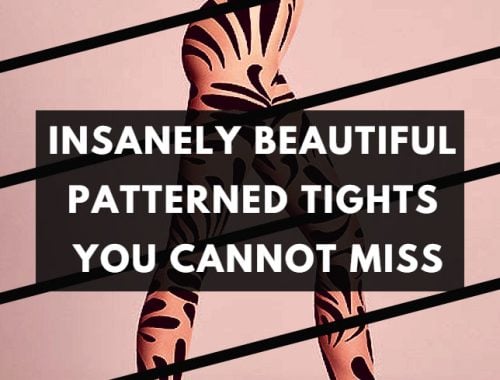 4 October 2017
6 January 2015