How to Style Tartan Tights
17 January 2015
Many people believe plaids are only for Christmas, Burns Night or children. However, Autumn 2014 has seen tartan tights back into Fashion. We've quickly sold AW14's Fashion tights, but, luckily we've been able to order more hosiery just in time for Burns Night. If you bought a pair of tartan tights a few months ago, you did right. Plaid's back to stay! Indeed, Tartan is one of 2015's hot trends.
How to Wear your Tartan Tights on Burns Night
Whether you're going for a smart outfit or a casual one, the Number One Rule of plaids is this: Don't overdo your tartan outfit! Being tartan a complicated pattern, a plain outfit is a perfect choice for Burns Night… or any other day. Your basic Little Black Dress, a pair of tartan tights and black shoes is all you need to get the perfect look on Burns Night.
Rock in tartan leggings!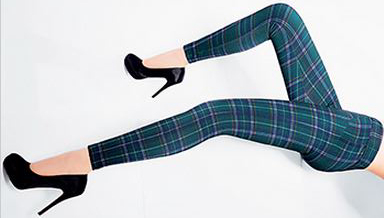 If you want a warmer option, these Pierre Mantoux tartan leggings are a fantastic option. For a casual look, style these tartan leggings with either a denim jacket or a leather jacket, both of whom are top trends in SS15. Add a pair of biker boots for the ultimate rocker look! You can also style your tartan leggings with ankle boots or high heels (as the picture) and a draped coat for a smart look.
Tartan Patterns and fully Opaque Tights
If you already have tartan clothes, you can always get yourself a pair of black opaque tights (or nearly black opaques) and some comfy boots. Even your Wellies! If you prefer sheer tights, try the Oroblu Different tights, available in 15, 40 and 80 deniers. These black sheer to waist tights will stay on their clave all day all night.
Nothing like black to give all the attention to your Scottish patterns! Tell us, How do you style tartan on Burns Night?
You May Also Like
20 January 2021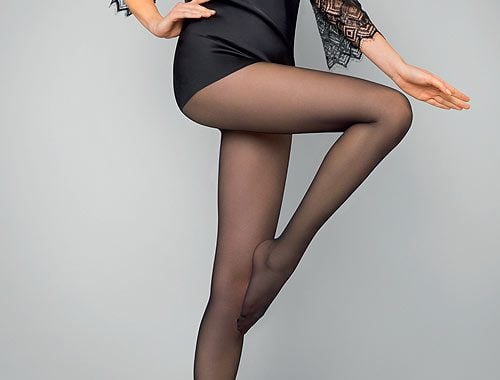 19 November 2018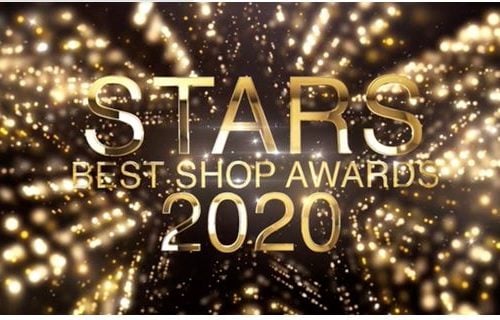 18 November 2020