Top Oroblu Tights Autumn Winter 2018 Edition
18 October 2018
It's here and it's ready to buy! We have added new styles to the amazing Oroblu Tights Autumn Winter 2018 collection and, as expected, we are only hearing good things about this collection. We are all excited about Oroblu's fashion tights, but we have to admit it: Oroblu fashion socks are pretty spectacular, too. From little fantasy ankle highs to colourful lurex ones. If you are a little bit of a sockaholic, you should definitely check them out.
If you have already paid a visit to the Oroblu section, you will probably have your eye on a couple of hold ups, right? But now let's move to the fashion tights because this season it's all about the tights. These Oroblu Tights Autumn Winter 2018 will steal your heart!
Can you find Oroblu's monogram?
Logos and monograms a huge trend at the moment. You must have seen celebrities, like Kylie Jenner, wearing all over monogram looks. She's even been spotted wearing matching Fendi clothes to her baby's stroller! Wolford, Cecilia de Rafael and Oroblu haven't missed the opportunity to create amazing patterned tights following this trend. The Oroblu Graphic Full Hub Tights above are our favourite monogram style, though, because it creates this wonderful chained look with the golden "O" of Oroblu. Not only these tights are right on trend, but also absolutely glamorous and chic. We'd wear them from day to night. What about you?
We love a good pair of floral tights!
At UK Tights, we do love a good pair of floral tights. These above are ideal for Autumn Winter. Being 50 denier, they keep your legs warm while looking great. The floral motifs are simply stunning and they work indistinctly with your smart outfit, when you work in an office, or your elegant dress if you are planning on going out for a meal with your partner.
Vertical-striped tights with a twist:
Striped tights are a thing this season. Do you remember we mentioned it when we blogged about the top trends for Autumn Winter 2018? You can choose to wear horizontal or vertical stripes, but these second ones are our preferred choice, as they make your legs look longer, if not slimmer. These Oroblu fashion tights above have a tulle base, which makes them ideal to wear for a special occasion or to upgrade a boring look. They automatically drive all the attention to your legs.
Who else is obsessed with tartan tights?
Do you remember how we predicted the comeback of tartan? The Clueless-inspired look of the 90's had a number of plaid patterned styles. Our favourite plaid garment is the plaid tights, of course, and these above have had really good compliments so far.
What's your favourite style in the Oroblu Tights Autumn Winter 2018 collection?
You May Also Like
11 April 2016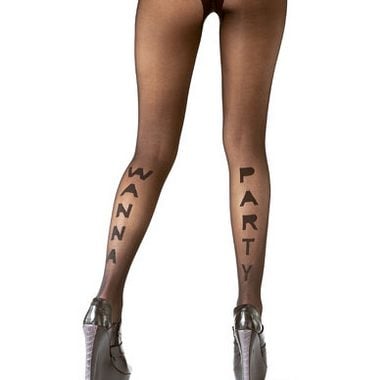 14 April 2010