Supporting Breast Cancer Care London Show 2018
23 October 2018
We, at UK Tights, have always supported charity Breast Cancer Care and, so, we have helped by sponsoring its main fundraising event in London for the last four years with our products. The Breast Cancer Care London Show 2018 took place on the 4th of this month, as October is Cancer Awareness Month. We are pleased to announce that the BCC London Show 2018 raised nearly £300,000, which is an amazing figure. Congratulations to everyone who got involved! This money can improve so many lives and help raise awareness, too.
What is the BCC London Show like?
Every year the Breast Cancer Care organises a big fundraising event in London, which includes a fashion catwalk. It's a fantastic event to raise money to support everyone living with, through and beyond breast cancer. One of the most emotive moments of the show is the fashion catwalk.
32 models (female and male) walked in style, with clothes donated by a range of brands. All these 32 models were diagnosed with Breast Cancer in the past, so it's a way to celebrate life. They all have different ages and backgrounds, so it feels really special to see them all together.
Dozens of volunteers work to make this possible, including hairdressers, make-up artists and a large team, directed by stylist Hilary Alexander. Strictly Come Dancing Claudia Winkleman, Dawn O'Porter and Victoria Derbyshire were some of the celebrities who joined the celebrations.
The 32 models wore tights donated by UK Tights and Pretty Polly. Can you guess what sheer tights? The new Pretty Polly All Naturals Skin Tone Tights and the Pretty Polly Nylons Tights. Models also featured these Jonathan Aston animal-printed tights and these cool Jonathan Aston leggings.
How can I help Breast Cancer Care?
You can also do your bit to help Breast Cancer Care. First, you can raise awareness and, even start by checking your own body regularly for any signs or synthoms of breast cancer. Remember: Breast cancer doesn't only affect women.
At the same time, you can make a donation to Breast Cancer Care. It can be a monthly donation or a one-off time and you don't have to commit to a large donation. There is no small donation, really.
Finally, if you are in London, you can join the celebrations for the Breast Cancer Care London Show 2019. We surely won't be missing it.
Image source: Breast Cancer Care
You May Also Like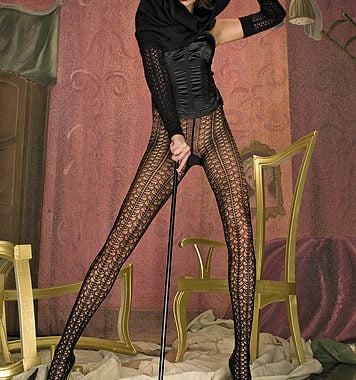 17 August 2010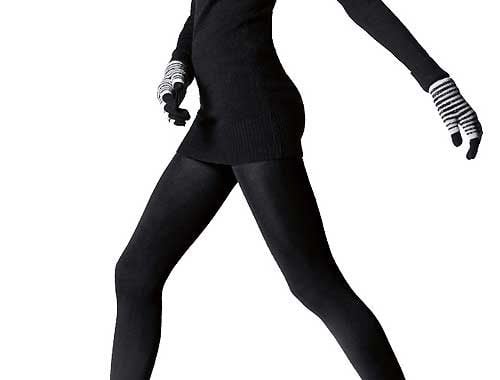 6 January 2016
6 August 2009