Get the Look: 50 Shades of Grey
15 January 2015
We've started the countdown to Saint Valentine's Day. This year we are more excited than ever. The reason? Fifty Shades of Grey is released on Valentine's Day! If you have read the erotic romance novel of E. L. James and seen the last trailer of 50 shades of Grey you'll get what we say. At UK Tights we're looking forward to seeing Dakota Johnson (Ana) and Jamie Dornan (Christian Grey) in action.
On the meantime, we have left our imagination fly. Dakota Johnson's character is sweet and innocent. So, what kind of boudoir lingerie would a sweet girl wear? We'd say something in light pale colours with matching lace hold ups. Something like this.
Although maybe we're surprised and Fifty Shades of Grey's Ana maybe moves into something sexier. Spicier. Maybe it's time for her to try to try a good pair of seductive RHT Stockings (if you haven't tried them yet, you should definitely do it right now! They're the sexiest little thing on Earth!). Something just like this:
Do you think she'd be going for something racier? Maybe a fishnet bodystocking, or a lace one. Why not? Lace bodystockings are super popular these days. Even celebrities wear them! We believe she's too sweet for that look, but let's give her times. After all, we have three movies ahead. Things may get more interesting (if you know what we mean) by the third movie.
We've put together a list of products inspired in 50 Shades of Grey to make the wait seem shorter!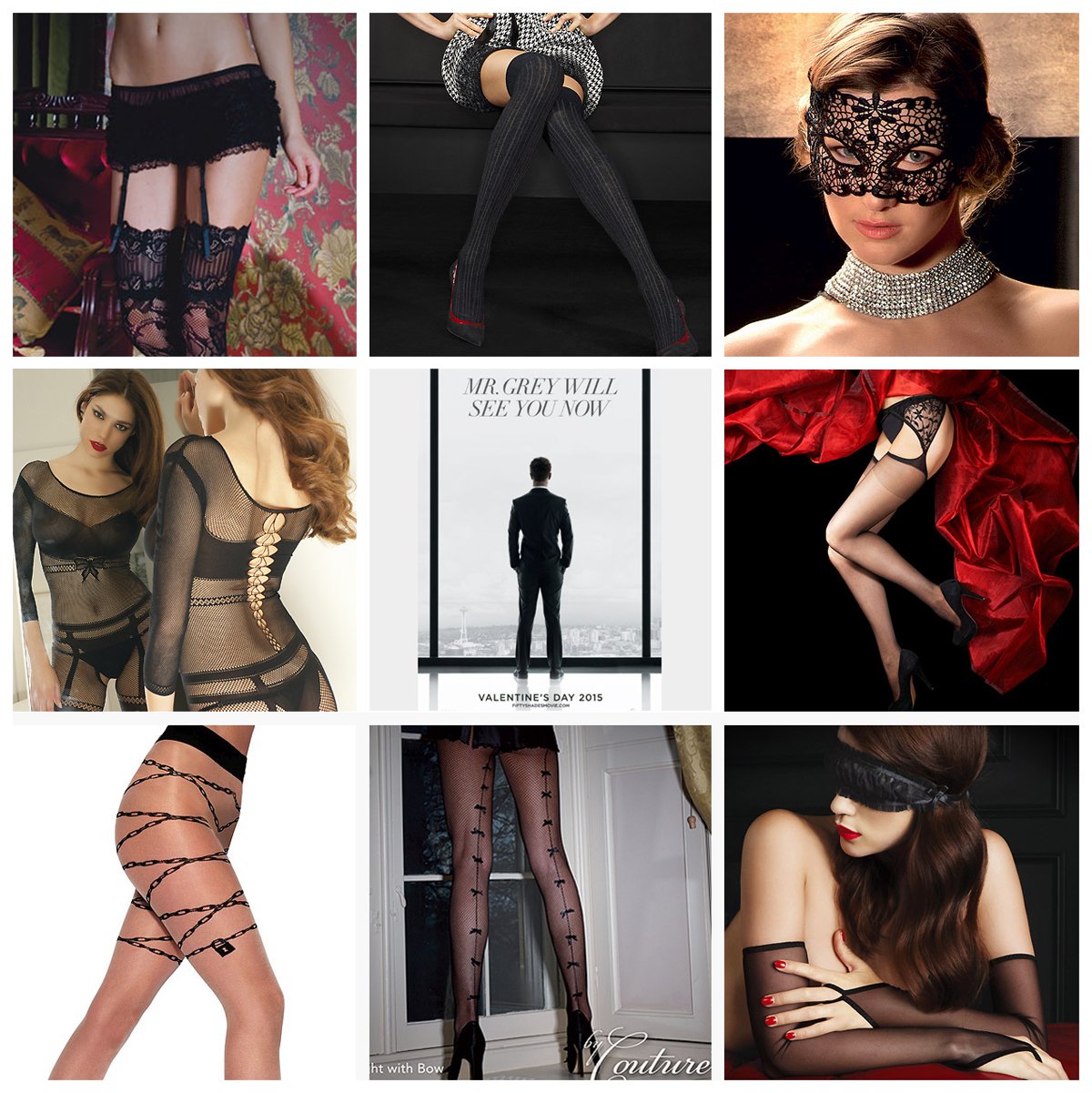 Vixen Rita Burlesque Suspender Knickers, Oroblu Eternity Over The Knee Socks, Trasparenze Demi Mask, Trasparenze Terry Bodystocking, Charnos Boudoir Lace Suspender Tights, Jonathan Aston Chained Tights, Vixen May Fishnet Backseam Tights with Bows, Oroblu Temptation Mask and Oroblu Temptation Gloves.
What kind of hosiery do you think we'll see in 50 Shades of Grey? 
You May Also Like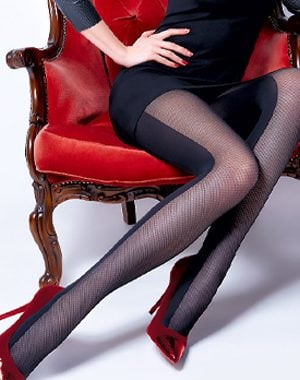 7 October 2020
19 March 2015