Jazz Up Your Festive Outfit With Glitter Party Tights
7 December 2020
Since we have entered the final month of the year and we approach the end of 2020, we have started to see plenty of festive partywear in magazines and online in various fashion blogs. One particular trend we have seen a great deal of is glitter and sequins. In the run-up to Christmas, we have noticed all the shops are full of sequin tops, dresses, skirts and footwear.
These are all wonderful and eye-catching approaches to putting together an outfit or two. But they're are also a bold look. If you're not confident enough to go for a full sequin look in your outfit, then we can add a hint of festive sparkle to your outfit by choosing some glittery tights. This is the single easiest way to add something dazzling that has a great amount of festive charm too.
And it is really fantastic for swapping outfits too. Let's say you're short of time or you're heading out for drinks straight from the office. You can transform your work look into an evening look just by changing your legwear. It is so head-turning that it gives you all the power and potential to change a whole outfit with not very much change.
But if lurex tights are not exactly your thing, then there are similar metallic-looking tights that you can use to get the same kind of vibe. When it comes to festive legwear, we would say that anything goes so long as it is warming and cheerful. You can be as subtle or as adventurous as you like. This year we're looking forward to silver polka dots, gold damask patterns and rainbow glitter effects and embellishments for your party tights. All of these are a great way to add something that looks like a gold or silver patina. Or even something colourful and highly reflective.
But what if you are not going out this Christmas or going to an office party? Lockdown might mean you are not doing so much over the holidays socially. But you may be planning something for Christmas day inside your bubble. You can use that opportunity to break out your gorgeous party tights. A gorgeous pair of glittery tights can add so much festive cheer to your Christmas day outfit, and it is every bit as cheerful being worn for a small gathering as it would be for a larger one.
You can get so much out of this trend, and there are so many ways to get started with it. Choose lurex tights if you want the maximum head-turning effect. Or go with glitter tights if you want something more subtle but every bit as gorgeous and feminine. Go for a damask tights design or something like a patina tights design. This will give you that extra interesting and special approach to festive fashion tights.
You May Also Like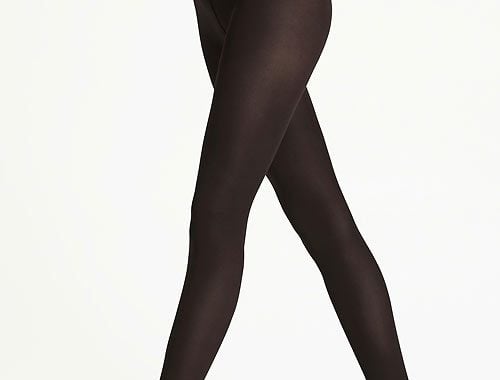 10 August 2020
6 July 2013