We Come from the Land of the Ice and Snow
20 September 2011
This will depend very much upon where you live, but we think now is the time to start talking about Winter proof clothing.
We mention this because of our frustration at Augustus, the company mascot. He stood in the open doorway today, refusing to step into the rain, lest he smell even more like wet dog.
Although it might just be the area we live in that has these kind of weather difficulties. What do you think?
So, because the Summer was a short one, we have Mary Poppins style wind and "that fine rain", we think it would be wise to introduce a real heavyweight winter item sooner rather than later.
So today we're talking about the Miss Oroblu Nordic Leg warmers.
Alas, she does not live in the house.
The Nordic leg warmers are a very cool design, as one would expect from Miss Oroblu, but they aren't entirely unexpected.
This kind of patterning has been climbing in popularity for some time.
Old school knits are something we find charming, but we think they're a very "love it or hate it" thing. We, personally, like to avoid jumpers and such, because wool can be irritating.
We do, however, like the patterns themselves, particularly in the ice colour above. And as Nordic Leg Warmers are made from synthetic fibre, they are much less likely to irritate your skin if you have problems with natural fibres like wool.
So if leg warmers like these are a "love it or hate it" thing, tell us in the comments below or here whether you love it or hate it.
You May Also Like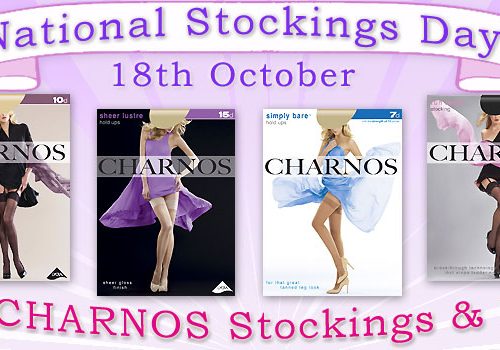 18 October 2013