The Fourth Season of Henry Holland
3 August 2010
There's nothing quite like looking forward to something you know is going to be fantastic. As a fashion enthusiast, I love to see what new brands I can post about, but I really love when an old favourite releases it's new range.
Henry Holland, a name that we are always happy to hear, has finished his next cycle of designs. But something I love to hear, even more, UK Tights is the first retailer to make the range available for sale.
Today, all his designs were made public on our website, and we were immediately impressed. Holland is a respectable designer for sure, but he's also a popular designer, and one that is difficult to get hold of.
A few weeks ago, a young lady telephoned our customer services department, just after Holland's last cycle of designs came out. She wanted to place an order for his new items, and after we took her order, she told us that she was actually Holland's sister-in-law, and often visits him at his studio in London. What really surprised us was she kept saying how annoying it was that she had seen all him designing the tights, but couldn't get hold of a pair of the darn things herself.
Henry Holland, a designer we admire
Henry Holland's reputation speaks for itself, he is world respected as a designer, and his products just sell out straight away.
But you don't have to know him by reputation to see why everything that comes out of his studio flys off the shelf. I loved every design of the new range. Each one reflects a creative process that we are so glad we can be a part of.
Henry Holland Bandana Suspender Tights
The Henry Holland Bandana OTK was the first I saw, and the first item to go onto the Henry Holland brand page. I love paisley, and I was happy to see that the traditional bandana pattern was used for the mock hold-up tops on this design. Paisley tights are popular, but sometimes they can be a bit over-facing if there's too much on the leg. Keeping the pattern exclusive to the mock tops is an inspired choice. The leg also includes paisley teardrops, arabesque diamonds and ornate crosses, which finishes the design off perfectly.
Bandana Tights is the companion piece to the OTK. A brilliant eye-catcher with a simpler, less ornate design, the Bandana is a chic way to add a flare to black sheers. These tights will definitely be popular for dresses and is a definite outfit-companion. A stylish choice for office wear and parties alike.
Bandana Suspender, Holland's third piece, is a storm of a pattern, and no doubt my favourite. This exciting combination of patterns is like the Bandana OTK, but the mock stocking tops are arched with a frenzied zig-zag line imitating a suspender. These mock stockings are a wonderful, ornate addition to any outfit, and the best design out of Holland's new collection.
And a little something else…
There's still one extra item in the portfolio this season. The Chain Suspender, a mock stocking with a gold Lurex strip as the suspender. Mock stockings have been popular in Holland's work before, but his innovation makes this piece unique.
The designs this season are fantastic, and if you go and take a look at the Henry Holland page, I'm sure you'll see exactly what I mean. Take a look, and happy shopping!
You May Also Like
16 June 2016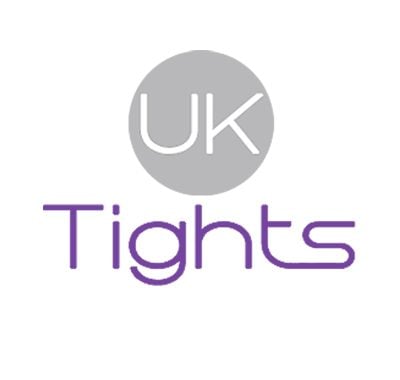 6 July 2011
6 September 2018