Trasparenze Spring/Summer 2010
2 March 2010
As is expected this time of year, many of the entries on this blog will include detailed reports on the new ranges for the spring/summer season. And it's no surprise, what with all the fantastic new designs that are flying off the shelf as we speak.
It is, of course, usual at this point on our calendars, to look toward the Italian designers for guidance. Trasparenze, one of our leading brands, has delivered the new stock to us already, and their designers deserve every bit of praise they get this season.
Trasparenze's new fashion portfolio
Paphia Capri Leggings will be the first of the new stock that shoppers will lay their eyes on in the Trasparenze section, and they aren't exactly a subtle way to introduce the new portfolio.
A blinding display of high gloss colour awaits every bold shopper with this item, and of course, there is little to say about this item, except it is another Trasparenze success, both an innovative design and a wonderful quality piece that will stay fresh and fashionable throughout these next months. But be warned, passers-by may suddenly find their sunglasses momentarily ineffective.
But let us step away from this mad display of hue, shade and tone for a second, and let's observe the classic Trasparenze style, mock stockings. Renella, while being a stunning design, didn't surprise us at UK Tights.
Our favourite Trasparenze Spring/Summer 2010
The mock stocking is an old favourite and a speciality of Trasparenze, and why not include it in the new season's stock? After all, they are a smashingly practically alternative to a real suspender belt, which are not much fun in the summer heat. Renella also has a delightful mock panty and darling little spots, tastefully circling the stocking tops. A real winner for those who don't feel like imitating a set of belisha beacons this season.
Another little gem from this range is Diodora, a wonderful diamond/floral/criss-cross pattern that's sure to go down well at parties and work alike. Of course, the Italian fashion designers can't be without black for a whole season, so Diodora is this spring/summer item chosen to keep the classic colour on the catwalk until autumn/winter comes around again.
And now, a product that's not exactly new, but has been given a due makeover. The Oleandro 20 Coloured Tights are the louder, prouder and more up-to-date version of the Oleandro 20 Tights.
We received so many requests for this fabulous item in different colours that Trasparenze have decided it was a perfect time to release the brightest shades they could, along with the new spring/summer stock. These tights are a fantastic choice for parties in the flashier colours, and perfect for the office in the plainer shades (unless you decide that azure is a good choice for behind the work desk. Why not? After all, you only live once!)
And amazing knee highs, too!
That is all for tights from the new range, but for every smashing design for the full length items, there is another sumptuous counterpart for the lower resting piece. Euspira is a delightful print that screams the mafia scene. A pin-stripe knee high?! Never! But Trasparenze have decided it's about time to release just such a thing for our wearing (and viewing!) pleasure. Euspira looks just like a suspender belt with a fantastic floral/stripe mix that's both period and contemporary.
We love Trasparenze Spring/Summer 2010 socks!
Transparenze's Ensis socks is another item to get excited about from the socks and knee highs section. This little beauty screams "charming!" A wonderful floral item that you can't help but love, it's sure to be a popular print, so get a pair while you can. And last, but by no means least, Anachis finishes this collection off with stupendous style. Trasparenze have done these items in over-the-knee socks, toeless below-the-knee socks and ankle socks. If you want your legs to become a carnival of colour, these are definitely for you, and there is no small range of shade in this item, so you'll be spoilt for choice.
Well, with all this choice at your fingertips, the only thing left to do is go and splash out! Happy shopping, and remember, for spring/summer 2010, the brighter the better!

You May Also Like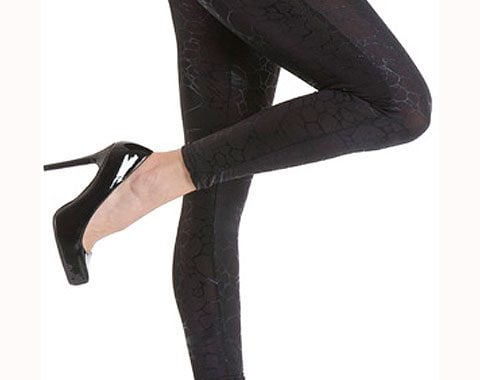 17 November 2011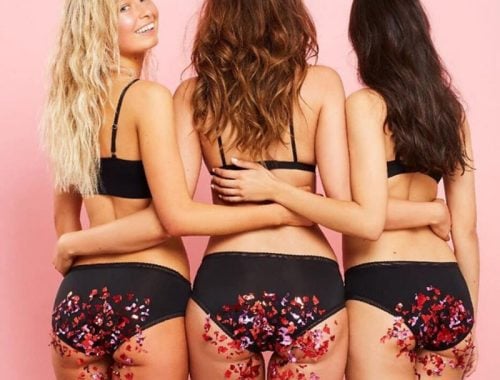 9 January 2020
30 November 2011