Trend Alert: Black Leather Look Leggings
12 February 2016
We know you like us to post about top trends in the Fashion world, particularly if we talk about our shared passion: Hosiery! Today's trend report focuses on a rising trend we've recently seen everywhere: The Black Leather Look Leggings. It isn't a new fashion trend, we know, and we briefly mentioned leather look leggings in our post about How to Style Black Leggings like a Celebrity. How do celebrities and bloggers wear them? It's time for legwear inspiration!
Nothing better than a pair of leggings to get your shopping day outfit sorted. Complete it with a maxi bag… or two? This is how Charlize Theron and Hilary Duff style their black leather look leggings. Celebrities do love leggings!
How Fashion Bloggers Do It?
Stella, the editor of Fashion blog Fashion & Style Police, paired a pair of our fantastic Max Mara Canto Faux Leather Leggings (£55.99) with a blue knit top and a faux fur coat. She looks amazing, don't you think?
Lifestyle blogger Suzy Turner looks this good in one of her latest posts. She went for a long wool cardigan and ankle boots to pair the Girardi Odette Light Leggings (£39.99). A great ethnic look for early spring!
Going Smart in Black Leather Look Leggings & High Heels:
Leather leggings are perfect for early Spring when you can start to leave your coat behind. Beyoncé and Olivia Palermo always pair their leggings with high heels to upgrade their look. Maybe this is your chance to wear once again those party shoes you bought for Christmas? Two more celebrities embracing this trend in the last weeks: Gigi Hadid and Kendall Jenner have absolutely fallen for this fashion trend.
Get their look with the New Trasparenze Black Russian Faux Leather leggings (£36.99).
One pair of Leggings, Two styles:
Marina (M&M Fashion Bites) features the Tiffany Quinn Leather Look Leggings (£8.99): Urban look (left) and smart look (right) – Source: M&M Fashion Bites
M&M Fashion Bites is one of our latest discoveries and a great inspiration for street style. Marina proves a single pair of leather look leggings can work in two different outfits and styles.
How are you styling your black leather look leggings?
You May Also Like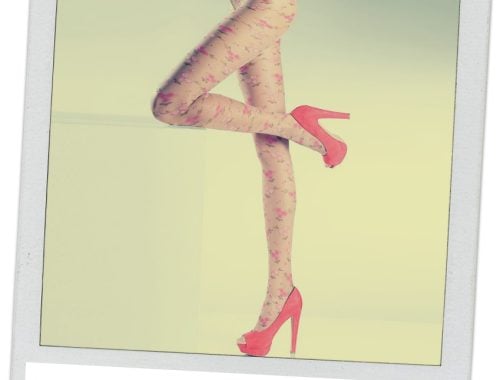 21 July 2015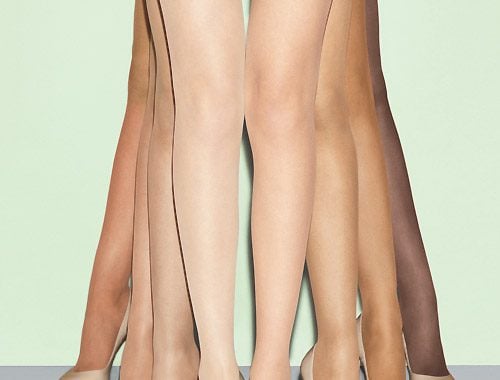 14 June 2018