What Are Pantyhose?
30 August 2023
Pantyhose are one of the most common types of accessory or garment in the world of fashion. They are a constant fixture in the outfits of many women. And they have been a part of the world of style for centuries. Longer than most other types of clothing, in fact. But what exactly are pantyhose? Why are they so important and why so well loved? And why are there so very many different types? Let's take a look.
What Are Pantyhose?
Pantyhose is an interesting word and one that is only used in some places. Essentially, these items are the same as tights. But that is too simplistic an explanation. It usually is used to refer to sheer tights, under 40 denier. The term is popular in North America for sheer tights. While the word tights specifically means thicker items of leg wear to most North Americans. But the term pantyhose really is a just a catch all term for tights in Europe. This term is particularly reserved to mean tights in Britain, although it is a rarely used term. So now we know what a pair of pantyhose are, let's talk about why they are so great.
Why Are They So Popular?
Pantyhose are one of the most amazing additions to any outfit you can make. So why is this exactly? Well for one, it is a really versatile category of design. Pantyhose are a great way to decorate any outfit, especially if they are sheer, and of course, if they are black pantyhose. Sheer materials are great for matching with other colours, as they don't provide too much colour themselves, and only gently decorate your legs.
Many designers add backseams or prints to sheers to give them a a more fashionable look. This makes them even more versatile, and fashion pantyhose are a superb way to get a wild and daring print without having to go for a whole new coat or dress. You can have these wonderful accessories in any colour and in any pattern. But this wonderful category of leg wear is not just about sheers. You can get opaque pantyhose too, for colder seasons. The versatility of this garment cannot be understated. But what about personal taste and styles? Is there anything out there you should look at particularly?
What Types Might Suit Me?
The type of pantyhose you go for is as dependant on your personal tastes as it is on your outfit. It also depends on what is in fashion at the time, of course. There are so many different coloured pantyhose and sheer pantyhose to choose from. Often, it really is difficult to get an accurate idea about which ones are best for you. The best place to start is where you are going to wear them.
Are they for the office? If so, sheer black tights are best. Is it for something more casual? Then pantyhose that simply match your outfit by colour are ideal. If you want something more feminine, the number one best choice you can make is backseam pantyhose. These have a simple and elegant pencil line down the back that draws the eye in. It also makes you look taller and gives you a more sculpted figure.
What About Coloured Pantyhose?
If you need something a little more fun, it is time to start experimenting with colours. There is every hue and shade you can imagine. From red, to blue, to pink, and even green pantyhose. Black is the most classic and the most timeless, and should be the colour of your first pair of tights or hold ups or stockings. Nude pantyhose are the way to go to match your skin tone and accentuate your legs at the same time. Red is the best colour to bring into the bedroom, of course.
The rest are really all about occasion or costume. Ivory for weddings, for example. Or if you are doing a Halloween outfit, then either the character you are dressed as, or something like orange pantyhose for autumnal vibes. Pantyhose really are a type of legwear for anyone no matter their prefered colour palette. And we think there is always something a person can find in them to make the most of their outfits.
Do They Make Opaque Pantyhose For The Winter?
But what about seasons, can you get something for any time of year or will it be a case of wearing jeans all winter? Nope, you can get thick and cosy one too. As we mentioned above, these are often called opaque tights in Europe so it is a little more tricky to find out what you need to wear. Opaque pantyhose are definitely out there, but if you are in North America, you may see them just labelled as tights.
But just so long as you check the denier, you will find them just fine. Anything over 60 denier is great for the chilly weather. 40 denier is good if the day is mild or if you live in warmer climes. And anything under 20 denier is ideal only for the height of summer. So stick with the higher items, and knitted wool items when it comes to chillier months.
Which Brand Is Right For Me?
There are as many brands of pantyhose as their are styles to chose from. Picking one really is tricky and it really depends what you are looking for. But here are a few that you can start with. Wolford is a name synonymous with quality. If you are one of those who want unbeatably high quality garments, start here. Another name that is all about quality is Falke. They specialise in knitwear and socks, but their tights are superb too. They have fewer fashion items than Wolford but Falke have one fo the strongest essentials ranges in the world of leg wear.
For everyday wear, you can go for something like Charnos. They are a great brand of tights that make quality items at an affordable price. Or if you want something more fun and cheerful with a concentration on novelty and costume design, Pamela Mann is a great place to start. Want something in between the affordable brands and the luxury ones? Levante is a great place to start for a good balance. We have a huge selection of pantyhose awaiting for you. Whatever you choose, go ahead and pick something that suits your personal style and something you are comfortable in, and you can never go wrong.
You May Also Like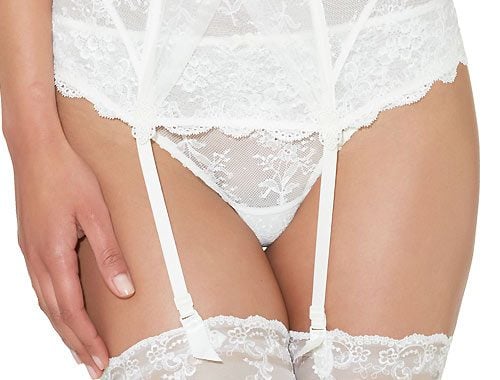 2 September 2011
2 August 2011
30 March 2022