What Are the Best Hosiery Brands for Curvy People?
13 May 2015
At UK Tights we're proud to sell hosiery for every style, size and budget. Curvy bodies aren't an exception. So, here you can find hundreds of products for curvy people, starting from as little as £1.50. We've put together a list with best hosiery brands for curvy people.
What does it mean curvy? 
Curvy means your body is pear-shaped. However, the word 'curvy' is currently used in Fashion as a synonym of plus size. Buying Plus Size clothing doesn't necessarily involve being overweight. Some people need to shop plus size clothing because they're too tall to fit in manufacturers' average sizes. For example, a curvy person may have a tiny waist but generous thighs. If you're a curvy girl, you may have struggled to find stockings and hold ups in the past. The time of too-tight-to-breath hosiery is over! Keep reading!
Glamory My Size: Sensual Hosiery for Explosive Curves
Glamory have the perfect hold ups for curvy girls. These hold ups won't cut your blood supply or create bumps. On the contrary, Glamory stay ups really stay in their place. Glamory Vital 40 Support Hold Ups (also available in 70 denier), Glamory Allure 20 Hold Ups and Glamory Mesh Hold Ups.
Trasparenze Plus Size Range: Top Quality for Curvy Bodies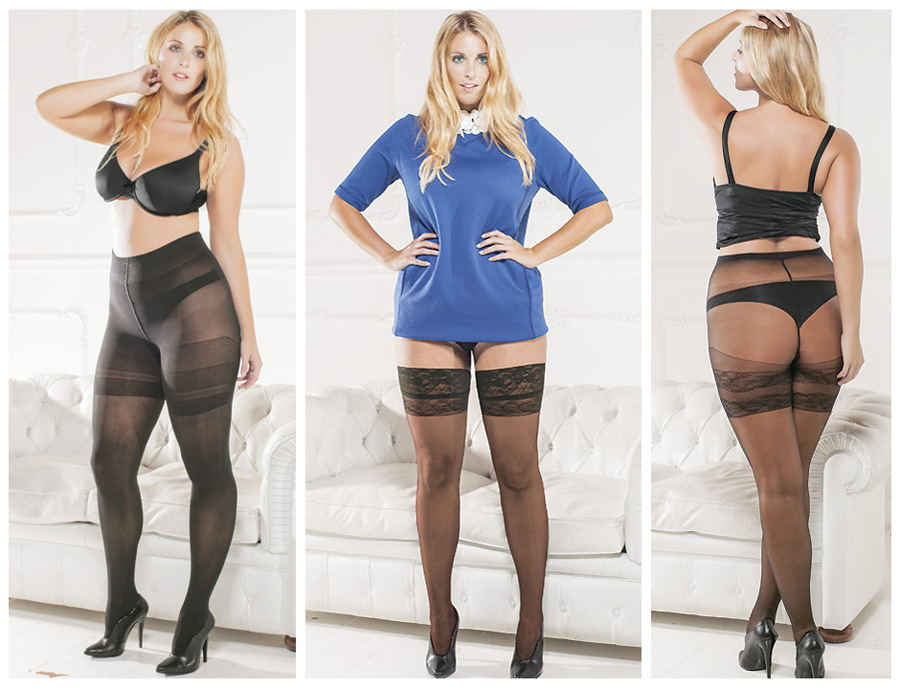 Trasparenze is one of the top hosiery manufacturers, but they're often too small for curvy people. It's only been a few weeks since UK Tights started to stock the Plus Size range of Trasparenze, but so far customer reviews are absolutely positive. Trasparenze Sibilla Plus Size Tights, Trasparenze Margherita Plus Size Hold Ups and Trasparenze Margherita Plus Size Tights. 
Charnos XeLence: Your Charnos Sheers in a Perfect Fit
If you are a fan of Charnos hosiery, you must have already spotted Charnos XceLence range, including knee highs and tights with extra support, a comfortable cotton gusset and extra stretch in the leg area. Charnos XeLence 15 Denier Plus Size Tights and Charnos XeLence Mini Spot Plus Size Tights. 
Cette Hosiery: Perfect Fit up to UK Size 34
If you need extra large sizes, Cette is your brand. You can find lovely sheer tights up to UK Size 28 and opaque tights up to UK size 34. Cette Paris Plus Size Hold Ups, Cette Dublin Plus Size Tights (available in 14 colours) and Cette Madison Plus Size Tights. 
Six Hosiery Bestsellers for Curvy People:
You May Also Like
13 December 2019
23 December 2013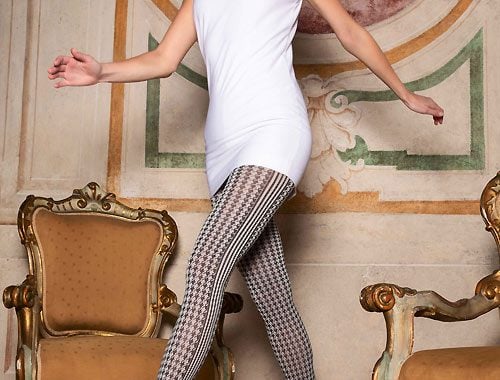 29 August 2020