Must-Buy Hosiery for Weddings and Occasion Wear
2 June 2015
These days everybody need to dress smart for a special occasion, such as a wedding, prom party, graduation ceremony, etc. Choosing your perfect hosiery for weddings and other special occasions isn't so easy, even more in Spring, when weather is so changeable. So, we've put together a list of Must-Buy Hosiery for Weddings and Occasion Wear. 
Sheer Tights: Glossy Tights or Matt Sheer Tights?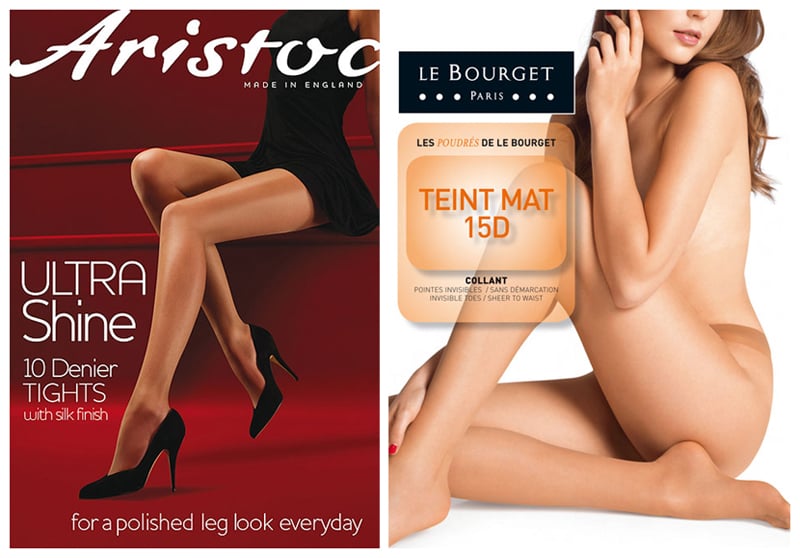 Aristoc Ultra Shine Tights (£5.99) and Le Bourget Teint Mat 15D Tights (£10.99) 
This isn't actually a difficult decision. Just ask yourself what effect do you want: Second skin or attention seeking? If you want your legs to stand out, go for glossy tights. For a natural second-skin effect, you definitely need matt hosiery. Maybe you're interested in ladder resist tights or tanning tights, too? 
Hosiery & Sandals: Sandal Toe or Toeless Tights? 
Falke Shelina 12 Toeless Hold Ups (£12.99), Falke Shelina 12 Toeless Thong Hold Ups (£12.99) and Pierre Mantoux Veloutine 0 Ultra Sheer Tights (£14.99)
Many people feel almost naked without hosiery. Maybe you need hosiery to conceal your varicose veins and have that perfect leg finish we all adore. Nowadays, hosiery products are totally adapted to sandals. From sandal toe hosiery, hidden under-the-toes seam, toeless tights or even toeless hold ups.
Control Top Tights, Instead of Shapewear: 
Gipsy Tum Bum & Thigh 10 Sheer Shaper Tights (£7.99), Aristoc Bodytoners Tum, Bum & Thighs Low Leg Toner Tights (£8.99) and Wolford Luxe 9 Control Top Tights (£17.99)
The best option for weddings and special occasions is hosiery with built-in shapewear
A long day in shapewear doesn't look like the best plan in Summer. So, the best option for weddings and special occasions is built-in shapewear. We have plenty of control top tights to choose from, for all sizes and budgets. Even if you need plus size control tights.
How to Style your Fashion Tights in Summer: 
Levante Alessandra Fashion Tights (£11.99), Cecilia de Rafael Rosana Kids' Tights (£3.99), Wolford Daphne Tights (£36.99) and Le Bourget Eva Tights (£16.99 19.99)
If you want to pair your occasion wear with Fashion tights, any of these prints can work. Go for nude shades and pale colours, rather than dark patterns. Go for 70's prints. Polka dots, flowers, diamonds and other geometric patterns are hot this season. Just make sure you don't overdo your outfit.
Get your Feet Summer-Ready:  
Scholl Party Feet Invisible Gel Heel Shields (£4.99), Scholl Party Feet Invisible Gel Heel Shields (£4.99), Charnos Padded Footsies For Court Shoes (£3.20) and Oroblu Solange Pointe Toe Covers 2 Pair Pack (£3.99)
At UK Tights you can find all you need to get your feet Summer-Ready. Not only Scholl foot care products, heel pads and cushions, but also footlets and toe covers. Is there anything else you need to know? Have you got your wedding and occasion outfit sorted?
You May Also Like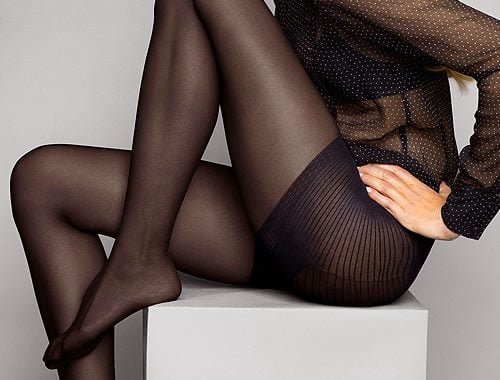 23 September 2023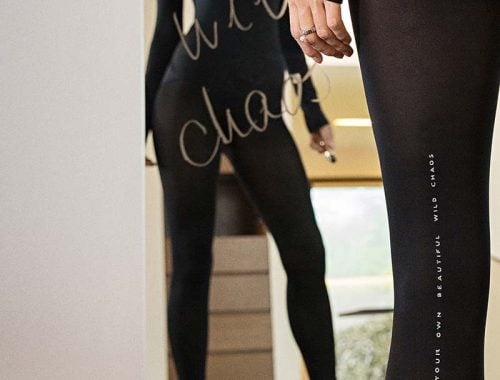 23 February 2018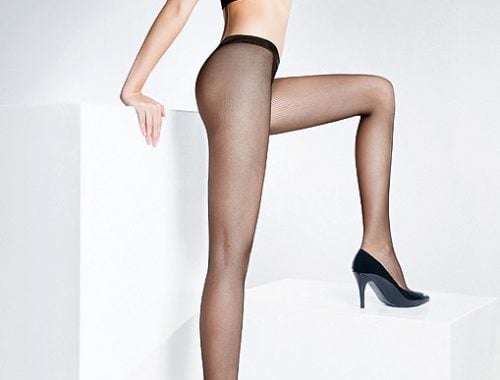 29 April 2015