It's Officially Christmas, Even If It's Still November
30 November 2011
All our lives are in peril. We may not have much time left. As we speak, a Mariah Carey song is playing on the radio. Somewhat sickeningly, this officially makes it Christmas.
We don't all gel with the whole "let's Christmas shop in October, so we miss the rush!" philosophy. That's what they call it, it's their "philosophy". That's a rather generous way of describing it.
But we think now is a fine time to start your Christmas shopping. The people in our offices never begin our own search for gifts, as a rule, until it is officially December. Well, on the eve of the real time for shopping, we want to show you one of our favourite real seasonal designs.
Recently, we wrote a post on the top 5 winter tights for 2011/12. The one thing that was featured heavily was the Nordic-inspired patterns, a new breed of design you'll be seeing a lot of this Winter.
Reindeer tights for winter
Miss Oroblu Snow was our favourite of those mentioned but, Kunert has also released Reindeer. Design of the same species and this one may very well move straight to our list of favourite Arctic-friendly design of the year.
The "Tabasco" colouring of these Winter tights are a wonderfully warm (obviously), cosy and welcoming choice from one of Europe's most respected tights designers. Although they also come in black, we think the more rustic Tabasco is our kind of thing.
And on the point of rustic, we think Kunert could have done very little more to make Reindeer a traditional, almost nostalgic finished piece. The stars and caribou prancing about on the thighs might mean you want to save this for the two or three days before or after the main event. Whatever your preference, they are certainly a delightful item. Winter tights that may very well provoke compliments and joyous laughter from extended family around the table.
We don't mean to take back what we said about any other designs we've reviewed. Miss Oroblu Snow is still one of our top designs this Winter, especially because of its tasteful use of red, our favourite colour. One can't have too many "favourites", otherwise the meaning is lost, but we think you will agree, Kunert Reindeer Winter Tights deserve all the praise they get.
You May Also Like
5 September 2017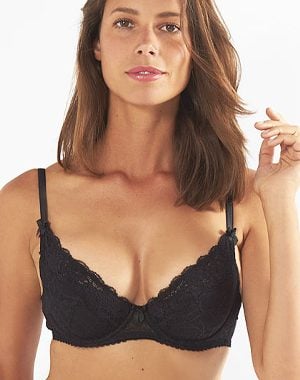 4 November 2020