Pearl And Poseidon, The Glossiest Tights In The World
13 July 2023
Pearl And Poseidon is the latest addition to our family of leg wear brands. It is striking, sexy, and stylish. And it specialises in something that a few of our followers will absolutely love. Shiny tights. Pearl And Poseidon are all about ultra glossy tights. And if that is what you want, then their range is exceptional. Their items are gorgeous, they are well made, and they look great with so many different items.
Pearl And Poseidon, The World's Best Glossy Tights?
The Pearl And Poseidon range is all about shiny tights and glossy tights. This is something of a niche in the leg wear world. But like many niches, it is followed very passionately by a select few. Those that love glossy tights usually like them to be very very glossy. Well, this designer has exactly what you might be looking for. Their collection might just be the greatest in the world for glossy tights and shiny tights. So, let's take a look. Here are a few of their new items that you might just fall in love with.

Ailuros Ultra Shine Lightweight Tights
This is Ailuros, a fantastic opener from Pearl And Poseidon's new collection. These sheer tights are irresistible and extremely shiny. They are made with an ultra-glossy and velvety-soft fabric. The Ailuros tights offer great comfort while highlighting your legs and their natural beauty. It has a gusset-free design too, for those who prefer a regular seam down the middle. Pearl And Poseidon are renowned for their alluring leg wear. And Ailuros is a fine example of this.
Amara Oil Look Seamed Hold Ups
Anastasia Sheer Polka Dot Tights
Pearl And Poseidon have some of the sexiest designs in the industry right now. And Anastasia is certainly one of them. Anastasia is a sheer tights designs featuring a timeless polka dot print. The polka dot is a true classic and really never goes out of style. As it will never be out of date, it will always have a certain appeal and versatility. And this goes for any matching outfit, no matter what you pair them with. These tights are great for those who are going for the pin up charm of the 1940s. But the ultra shiny and glossy material really steals the show. It is a gorgeous and eye catching fashion tights design.
Asteria Ultra Sheer Bodystocking
Asteria is a superb new bodystocking and one of Pearl And Poseidon's most versatile new items. It is a sheer bodystocking, and it is made with one of the glossiest material we've ever seen. This is a Pearl And Poseidon speciality. These head turning glossy materials are astoundingly sexy. Asteria is unpatterned and so can be worn with any bras or briefs you like. Or with nothing else at all, if you prefer.
Baroness Seamless Tights
Claudette Crotchless Ultra Shine Tights
Claudette Crotchless Tights is a one of many crotchless tights from Pearl And Poseidon. And it has one of the glossiest sheens we have ever seen on a pair of tights. As you can see, the designers over at Pearl And Poseidon rarely release a pair of tights without their specialised glossy fabrics. The very sheer material shows off the stunning appearance of your legs, and the glossiness of them only enhances that effect. These tights are also sandal toe and crotchless. A full crotch version is also available.
Claudette Ultra Shine Tights
Speaking of the full crotch version, here it is. Pearl And Poseidon Claudette Tights is an ultra shiny tights design. It is one of the sexiest in their whole range. These are a sheer 20 denier item, meaning they are fine enough to see your legs through. They fit beautifully too, thanks to the quality of materials that Pearl And Poseidon always use.
Clio Lace Top Glossy Sheer Hold Ups
Desponia Crotchless Chest High Ultra Shine Tights
This is one of the most unique new garments this season. Pearl And Poseidon have created something between bodystocking and a pair of tights with Desponia. These are an ultra high pair of tights. They reach almost up to the collar bone. This bodystocking is also very sheer and ultra glossy, with a material that turns heads. This version is also crotchless.
Hestia Backseamed Crotchless Ultra Shine Tights
Pearl And Poseidon has a real classic on their hands with the Hestia Crotchless Tights. A backseam is a classic among classics, and this one is gorgeous. The ultra sheer 10 denier fabric shows off your legs beautifully. Then comes the glossy fabric, which enhances it beautifully. This version is their crotchless tights design. And it is even more alluring thanks to this extra addition.
Marina Wet Look Sheer Tights
Marina is another timeless design, and has a striking wet look design. It is a simple pair of plain sheer tights with a glossy finish that we adore. It is so straightforward that you can wear these tights with any outfit. But they are also really eye catching too. Those two qualities in the same place is something leg wear rarely gets right. A lot of items from this brand are glossy, but this looks almost wet. It has the highest sheen we have maybe ever seen. These are a great sheer tights design for every day wear. That is, if you prefer a slightly more eye catching item. And if you are a fan of Pearl And Poseidon, you most certainly do.
Marisol Polka Dot Gloss Crotchless Full Bodystocking
Marisol is a fantastically timeless bodystocking design from Pearl And Poseidon. It is one of their most feminine too. This is a glossy full body design that is covered in polka dots and is crotchless. The material is extra shiny, which gives it plenty of feminine appeal. Meanwhile, the polka dot enhances its that appeal even further. The fabric is very sheer at just 12 denier and that makes it very revealing too.
Miranda Ultra Sheer Bodystocking
Miranda is a sensational bodystocking. It is a full length design, and it uses an ultra sheer material that really turns heads. This is their highest coverage item in the whole range, so it only allows your hands and head the freedom from being covered by material. But high coverage can be even sexier than being uncovered and revealed. That is where the gossamer 8 denier material comes in. This is attractive enough, but its extremely glossy finish makes it truly jaw dropping.
Ophelia Glossy Crotchless Chest High Tights
Another sexy "bodystocking" from Pearl And Poseidon? Not quite. Ophelia is superbly sexy, but with this particular item, it is more than just that. It is innovative at the same time. This is the Ophelia Chest High Tights, not quite a a bodystocking, nor a pair of tights. These are chest high tights. They have a "waist' that extends up to the armpit. Why exactly? Well, if you are looking for that sensual and glossy feel of nylon on your whole body, now you can get it. Ophelia is gorgeous and full of sensual charm. It should be your first port of call for something sexy beyond belief that is also new and novel.
Selene Wet Look Roll Top Hold Ups
Vespa Crotchless Ultra Shine Tights
Vespa is maybe the closest item we would refer to as a staple from Pearl And Poseidon. If you must have one item from them, Vespa is a good choice. It is a pair of crotchless tights that is very versatile. It comes with heaps of sex appeal thanks to the ultra glossy fabric. The ultra shiny material Pearl And Poseidon use in their designs is always a winning item. But it is also simple and without patterns or backseams. This means it can be worn anywhere, despite the arrestingly sexy shine. It is rich and delightful item, to look at and to wear. Vespa is the crotchless version, a more traditional tights version is available.
Go And Try Pearl And Poseidon For Yourself
Pearl And Poseidon is one off those brands that you really have to see to appreciate. The glossy material looks so much more alluring up close. So we think you should definitely see them for yourself. So head to our Pearl And Poseidon section and try a pair now. Maybe you will find your next favourite pair of shiny tights.
You May Also Like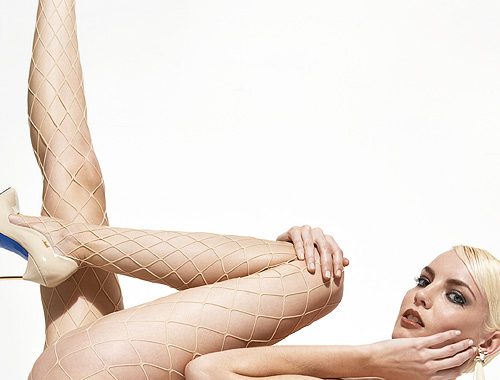 19 September 2017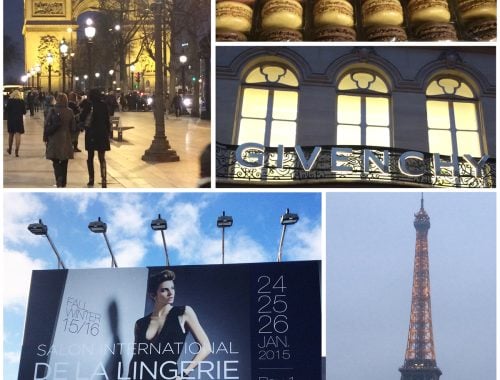 30 January 2015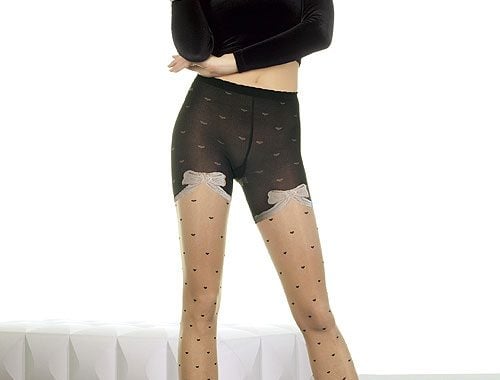 9 April 2015