Get The Ultimate Barbie Look, For A Little Bit Less
19 July 2023
In the month approaching its release, Barbie received 26 times the number of searches on Google than the Holy Bible. It is safe to say the Mattel toy and its big screen adaptation is the biggest film of the year. It might end up being the biggest of the decade. And no doubt, it shall be a work of art. But what could that have to do with UK Tights? Well, it seems that Barbie fans are dressing up in costume this momentous occasion. Much like they dressed up their own Barbies many years before. This is where we come in. We have a stunning range of pink tights, perfect for a night out at the movies.
When you think about pink tights, you need to also think about coloured tights. Most designers that make one colour really well have a whole palette to chose from. And that is most certainly the case here. So with that in mind, you need to ask yourself what shade you want, what denier, whether you want something patterned or plain. All of these are important questions. So we are going to take a look at each niche case you might want to consider.
What Are The Best Light Pink Tights?
For this, we would definitely recommend the the Trasparenze Oleandro. These are some of the most gorgeous pastel coloured tights around. And that really suits those who prefer a more summery outfit to see this soon-to-be Oscar winning masterpiece. Lilla is the colour pictured above and it is a superb choice for white dresses and other very light coloured skirts and accessories.This is the item you may wish to ear mark if you live in a warm climate. It is perfect for the Barbie look, but even better for scorching hot summer days.
What If I Want Darker Pink Tights For My Barbie Outfit?
Darker and deeper shades are a little less true to the source material. But it can suit certain skin tones better than others. So if you want to go for berry pink tights, or something equally as tasty, here you go. We recommend you start with the Oroblu All Colours Tie Dye Tights. This is also a patterned tights design, so it adds some interesting textures and details to your look too. It is a little different to the all plain items on this list. But that is exactly what you may need, depending on the rest of your outfit. A plain top or unpatterned blouse demands some vareity and patterning. These darker berry shades are great for those of you who have more olive skin tones.

Who Has The Best Variety And Range Of Pink Tights?
Trasparenze Sophie is one of the most popular coloured tights designs in our whole range. It is an interesting design, because although it is called Sophie 70 Denier, it isn't too thick. The 70 denier refers tot he weight and gauge of the fabric, not the appearance. It is much more like a 40 denier fabric. But the heavier fabric means the colour is a solid block of pink. This makes them very rich and vibrant. That is great, but we love Trasparenze Sophie for a different reason. Its vareity. The number of pink shades is really unbeatable. And the breadth of that variety is great too. Whereas most designs do a few different shades of pink, they will often make them all lighter shades. That is because tights are often designed for type of outfit or for one season. With Sophe, they come in every shade you could want.

What Is A Great Pair Of Affordable Pink Tights
Budgets are tight these days. So splashing out on fancy dress costumes can seem a little unjustified. Even if it is for the most important cinematic leap forward since Casablanca. But worry not. We have your legs covered. These are the Tiffany Quinn 40 Coloured Tights, and they are perfect for affordable pink tights. They are sturdy and durable and eacy to wear with any accompanying items. All pink, for the premier, of course.
Who Makes The Overall Best Pink Tights For A Barbie Look?
But if these specific items don't light your fire, you may want an all rounder. Something good for any weather, for or occasion, in a bunch of different shades. For this, we would recommend Oroblu All Colours. It is a 50 denier semi-opaque, good for pretty much any weather except the harshest winter day or the most blazing summer day. It has many shades of pink and some almost-pink items like salmon pink and lilac. Not perhaps as many as teh sophie above, but plenty of variety too. And it is made by Oroblu, so it is amazingly well made. Oroblu are one of the best quality names in leg wear. They are easily one of the top five best brands of tights around. So if you wnat the perfect pink tights for a trip tot he Barbie movie this weekend, and you are unsure about which one, choose the All Colours by Oroblu.
Get 25% Offer Coloured Tights Right Now
For a short time only, we are celebrating the pinkest movie of all time with 25% off. Pick any of the gorgeous items above, or anything from our coloured tights section, and get it for less. This is our way of celebrating the release of the girliest and most fun film of teh year. And it is our way of thanking our wonderful customers and giving them a little treat. Click here, and save 25% off pink tights or coloured tights for you Barbie outfit.
You May Also Like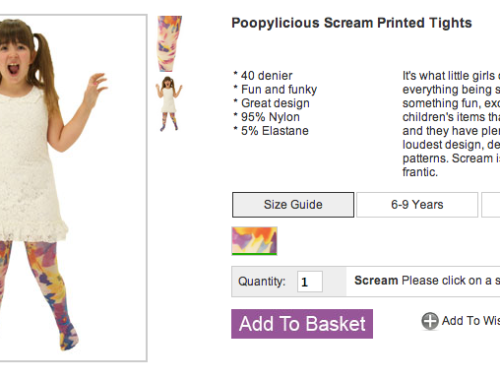 7 October 2013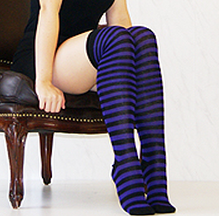 17 September 2014
8 July 2015