Stockings – Valentines Day, Part III
8 February 2011
Stockings… is there anything that sums up sexy better?
This was an obvious choice for a Valentines Day post. Every tights blog out there will be writing about the classic stocking this week.
But today I want to talk about the perfect stocking for Valentines Day gifts. A stocking design that makes for a thoughtful, well-received and loved gift. A stocking that will score you some major Brownie points with your significant other!
So, which stocking designs are should you be looking at? Which stocking will go down well as a gift? Which ones will leave them speechless?!
Remember What I Said?…
Gifts are sometimes best when they're bought on impulse. Take a look at these babies!
Did you say "wow!" when you saw those? Did your eyes jump out of your head? If you see something that's visually breathtaking, it's usually a good sign. To give your Valentines Day gift that "wow!", go for the stocking with spontaneous appeal!
Fishnets… Again?
I did a Google search on "fishnet stocking". I found someone asking where they could get a stocking design in fishnets. An anonymous comment read "Try your local bait & tackle shop". A contemptible smiley face followed…
Laugh as you might, fishnets are extremely popular, especially the stocking varieties!
The suggestions in my post on fishnets still apply. Micronets are a subtle alternative to the standard net. But for a really striking Valentines Day design, a whalenet is in order.
Or, stick with my Golden Rule on gifts. Go for something different, original and stunning!
Wow, man! The Colours!
A great way to bring outfits to life, is through bold colouration. Go with rich colours. Pastels or weaker colours can make onlookers dizzy!
The sumptuous look is best achieved with Cervin's Coloured Stocking. A red stocking should be your first choice this month, but I think the blue is a magnificent colour. Remember my other Golden Rule. Go with what suits you and what you like best. Royal blue can be very seductive, if you feel good when you wear it!
Seams? Well, That Goes Without Saying!
Seams made the stocking what it is today! They turned it from an everyday item into sexy and sophisticated leg wear!
If there's one item that will strike a balance between a beautiful gift and something for the bedroom, the humble seamed stocking would be perfect. And with such a wide appeal, you can't go wrong with them.
For Valentines Day, lurex by Cervin is a nice choice. The golds and silvers enhance your seams more than usual. Definitely a great way to lengthen the legs to the absolute maximum!
Coloured seams on a stocking have become very popular recently. Black seams are traditional, but colours frame your legs beautifully. They're the icing on the cake for any outfit! Our best quality design is the Cervin Seduction Couture. It is stunning and versatile.
The most exciting part about seams is the extras. Leg Avenue, world leader at blowing your mind, have a tasselled seam on their Fringe Stocking design.
If you want something bedroom-ready, these Cervin seduction seamed stockings are an absolute treat! Now if that doesn't make for a fine Valentines night-in, I don't know what will!
Oh Wait… Yes I Do!
The item I want to finish on, a special item released for Valentines Day, is the Coeur Stocking by Cervin. Really, all stocking designs are good gifts. But this Valentines Day, I've pledged to write about fantastic gifts. The Diamonte hearts on the heels make these genuinely beautiful. If it's a heartfelt gift you're searching for, you've arrived.
Anything Else?
As part of my Valentines Day series, I'll be publishing a very interesting post, very soon. A post that will give details on an elusive and exciting item. The perfect Valentines Day gift!
Wanna know what it is? The only to find out is to keep reading or subscribe. Subscribing is free, easy and helpful. Click on "Get Updates by Email" button on the right and you're done.
Until next time!
You May Also Like
15 December 2017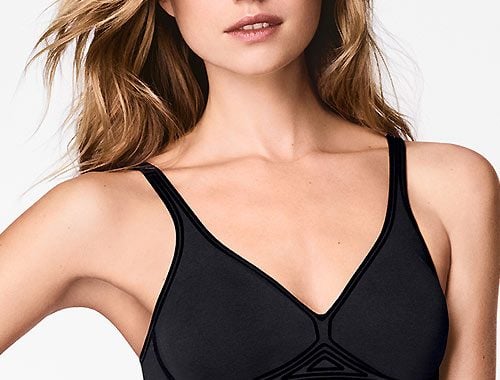 31 May 2018