Treat Yourself This Valentine's Day
3 February 2010
Valentine's Day, a superb holiday and one of the biggest on our calendar. The season to be jolly is finally coming to an end. Halloween, then Christmas, New Year, Hogmanay and finally Burns' Night all following each other is a fantastic excuse to let our hair down, but we still have one more party to go. Valentine's Day stands as one of the most important days of the year for those of you in a relationship. Some of us underestimate this humble holiday and claim it is simply invented by the card companies to fill the void between Christmas and Easter. You'd be wrong!
Treat Your Significant Other On Valentine's Day
Valentine's Day is a fantastic opportunity to show that special someone how much they mean to you, but for those of you who insist on being cynical about it, it's also a day to earn some major brownie points with your better half!
So whatever your stance is on this holiday, treat your significant other to a gift that they might really love. UK Tights has given its own contribution to this festival with its range of wonderful hosiery, and with gift ideas for both elegant evening legwear and items not intended to leave the bedroom, one can't help but being thrilled when the wrapping paper is torn off.
And Don't Forget To Treat Yourself, Of Course!
But at UK Tights, we don't think that Valentine's Day should just be about giving. A gift for oneself is always a great idea. As the old saying goes "You can't say 'I love you' without knowing how to say 'I' first", and at UK Tights there is always something a little indulgent to treat yourself with.
A Little Bit Of Boudoir Never Harmed Anyone
If you're looking for something for the boudoir, there is nothing better to recommend than a piece by Leg Avenue. There are also some fantastic items from the Sassy label. A suspender belt is always a fantastic gift and is the cherry on the cake of Valentine's presents. And speaking of elegant evening wear, our Cervin selection from Paris is by far the best hosiery in production today and the designs are the epitome of classical beauty and taste.
Well, hopefully, there is something for everyone this February and if you can't see anything here, our main website has a wonderful selection, right at your fingertips, with all our hosiery organized by brand, thickness, colour and occasion, there is no way you can't find something you're looking for.
So until Valentine's Day, happy shopping and we hope you find something that will put a smile on that special someone's face, and hopefully put one on yours too!

You May Also Like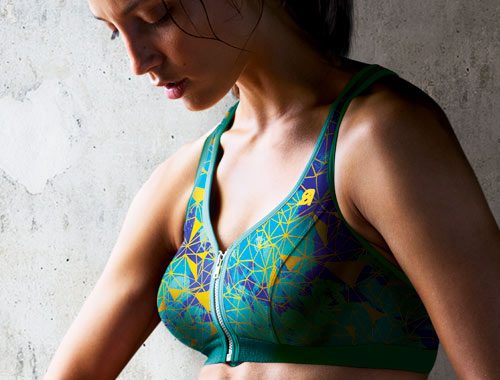 12 January 2018