Unveiling All The Secrets Behind Empreinte Luxury Bras
21 November 2019
Have you ever worn Empreinte luxury bras? If you haven't, you should give them a try. Empreinte is one of the best lingerie designers, not only in France but in the whole world. Empreinte has recently been named 2019 Bestselling Collection at the Stars Underlines Best Shop Awards, which are the Oscars of the lingerie industry in the United Kingdom.
What makes Empreinte luxury bras and briefs unique?
Or we could say: What makes Empreinte lingerie a premium brand? On the one hand, it's its stunning lace and embroidered patterns. Empreinte does some amazing floral embroidered bras and floral lace motifs over delicate tulle fabric.
On the other hand, it's the brilliant design behind these bras and briefs. Not only these look good; they actually feel very good. All Empreinte luxury bras and briefs are extremely well made and that, at the end of the day, is what makes a huge difference.
Take a look at this video to see how Empreinte designers and experts seamstresses create some of Empreinte's little beauties.
You can tell Empreinte lingerie is made with love and precious care by Empreinte's expert team. Empreinte is French for footprint or impression. Well, we can certainly say that Empreinte has impressed us.
What makes Empreinte bras such comfortable and well-fitted bras?
Behind a great design, there is always a great team, working to perfect this design. Empreinte specialises on fuller bust bras, so they have created a bra range that really cares for the larger busts.
A unique bra fabric that doesn't stretch with the washes
Empreinte has created a unique fabric in the back to reduce elasticity while boosting your comfort. This is important because you get the perfect support from day until the night. Your Empreinte bra will stay in place, feel comfortable and supportive and move with you. When you wash Empreinte luxury bras, they don't expand and stretch, so they always fit like perfection.
And elastane-free cups, too
Just like we mentioned about the back fabric, Empreinte bras have Elastane-free cups. In order to improve your figure, cups are a rounded shape. Bear in mind, though, that shaped or moulded cups don't always have to be padded. In some cases, it's the actual fabric that's been round-shaped, without the need of any foam.
A redesigned underwire that doesn't dig in
Empreinte uses a thicker underwiring than usual to avoid any twists. Wire length is adjusted to bra size and cup size. A UK 30DD cup needs a longer wire than a UK 38 G cup, right? It may seem obvious to you, but lower budget lingerie manufacturers don't always look into this kind of things. It's precisely in details like this one when you realise the clear difference between cheaper and luxury lingerie.
Empreinte's adjustable bra straps for extra comfort
Empreinte has found the perfect recipe for comfortable bra straps:
Adjustable straps, to adjust the length.
Strap width is adapted to each bra and cup sizes because larger busts need the extra support of a wider strap.
Again, straps don't stretch, so they won't expand and become loose after a few washes.
Side support, without feeling like a basque
All Empreinte bras have a flexible side bone that avoids back pain and gives extra support. The size of this side bone adapts to each back size, so it feels absolutely comfortable. Nothing like a basque or a corset.
Have you tried Empreinte luxury bras and briefs already? We have an amazing Empreinte lingerie collection in essential colours, such as black, caramel or white, but also some stunning seasonal bras with floral and geometric patterns. We stock UK 30-42 sizes, D-H cups, but we can order a specific size for you if we don't stock it already. Get in touch with our customer service and order your Empreinte bra. You won't regret it!
You May Also Like
13 December 2019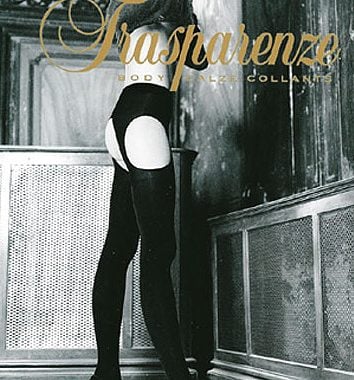 11 November 2010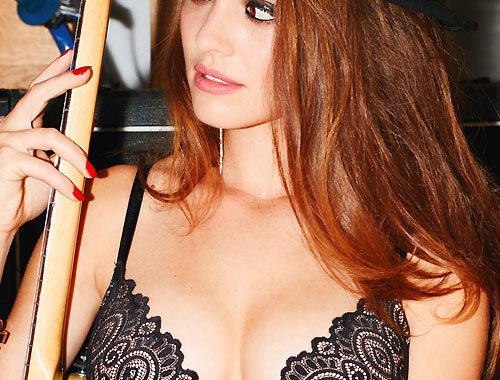 19 March 2018