Sequins And Opaques – The Trend That Keeps On Giving
2 November 2020
Here at UK Tights, we are very keen on spotting new and exciting trends. This isn't easy, of course, because fashion is ever-changing and evolving. What people might love today might become something less interesting tomorrow. But we have spotted one fashion trend that is emerging that we are absolutely confident will be around for quite a while: sequin dresses and opaque tights.
This is not necessarily a new combination, but it has also not been one that has really had its day or seen its full form either. But with winter coming up and the weather getting chillier, women want to wear their opaque tights, and the natural choice for something to pair with them is a sequin skirt or sequin dress. Why exactly, though? What is so appealing about this particular combination?
Why The Big Change In Women's Fashion?
Shiny tights and sequin tights have always been super popular, so if you want something eye-catching, shiny and shimmering in your legwear, you have two choices: lurex tights or glossy tights.
Glossy tights are really lovely to wear and very feminine, but they are usually only available in sheers. This makes them great for adding a dose of femininity and eye-catching sexiness to your outfit, but sheers are not so great for winter.
Lurex tights are also a wonderful material for parties and for making any head-turning outfit you can think of. But it also has one major drawback. Namely, some people find lurex a tad uncomfortable. After all, lurex is a metallic-like fibre that is woven into the nylon or cotton or wool to add a glitter effect. Most lurex tights are gorgeous, but those with very sensitive skin might not get along with them.
Why Are Sparkly Or Sequin Dresses And Opaque Tights The Answer?
So what is the solution to all of this? Well, it's the sequins and tights combination that has come to the rescue. By pairing sequin tops and tights or dresses with sequins and opaque tights, you can get the warmth that you need for winter. You can also get the beauty of something shiny and glittery and gorgeously chic too.
You can wear sequins on your dress and keep your opaque tights plain. This way, you will keep your legs much comfier. A great thing to do considering they move around a lot more than much of your body and a metallic fabric might be too irritating for you. You can even maximize the glittery look of the sequins by having them front and centre, whilst the opaque winter tights are there to keep you warm and make sure your outfit isn't too overpowering with its shine.
And what's more, it is super festive. The thick woolly tights are a great option for winter outfits, and a sparkly top is always a festive favourite.
If you love lurex, then we have got plenty of items that you will adore too. But if you are thinking of an alternative but still want the same gorgeous, eye-catching look, then the sequin and the opaque combo is just what you need.
You May Also Like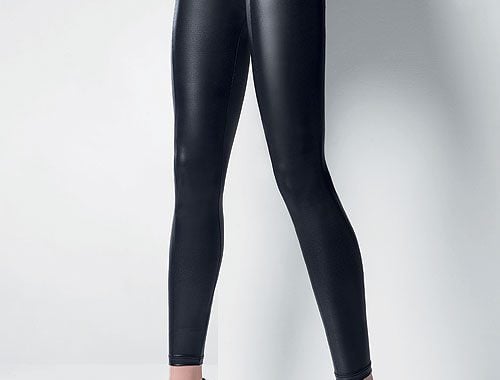 27 September 2013
3 February 2012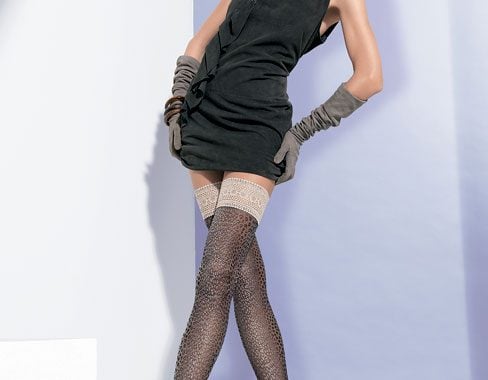 30 March 2012